Quebec Food Banks' uncanny report
The organization puts its first annual report in the can (literally) with help from Lg2boutique.
Quebec Food Banks (Banques alimentaires Québec) decided to can its first-ever annual report. No, it didn't get rid of it. The organization actually put the report in a can, much like those containing a lot of the donated food it distributes to 18 missions throughout the province, supplying 1,064 community organizations that in turn help more than 348,000 people a month.
Developed pro bono by Montreal-based agency Lg2's branding division, Lg2boutique, the report is contained inside what appears to be a can of corn, peas or beans, and is only accessible by way of a can opener. The agency believes it's a creative first for annual reports.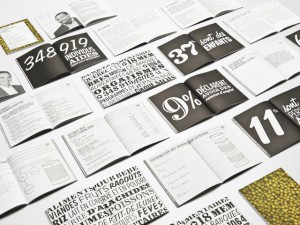 The purpose, says Claude Auchu, VP, managing director, Lg2boutique, was to give Quebec Food Banks' partners – including the various missions, the SAQ, Loblaw, Catelli, Kraft and others – a fitting reminder of the effort that the organization's 22,000 volunteers put forward to feed people in need across the province.
"From a strategic point of view, a can of peas or beans is a strong symbol of food donation," says Pascale Demers, communication director, Quebec Food Banks.
The report's cover was printed to resemble a nutritional information label to keep the food theme consistent. Auchu adds that the overall goal was to make a statement in light of a lack of marketing funds. "We tried to create a unique annual report that they could also use as a marketing tool," says Auchu. "We needed to stand out in the same way that we try to do packaging that stands out on the shelf."
Quebec Food Banks has worked with Lg2 in the past, but the annual report marks the first time that it's collaborated with L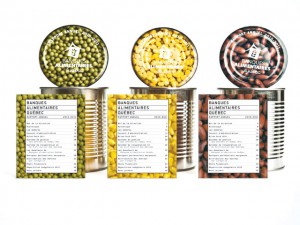 g2boutique specifically.

Credits:

advertiser: Quebec Food Banks
agency: Lg2boutique
CD: Claude Auchu
designer: Andrée Rouette
client services: Marie-Josée Bourque, Audrey Dignard
production director: Geneviève Demers
graphic design production: Lg2fabrique