Jackson-Triggs goes back to its roots
Industry pundits weigh in on the wine company's new positioning, and whether it hits the mark.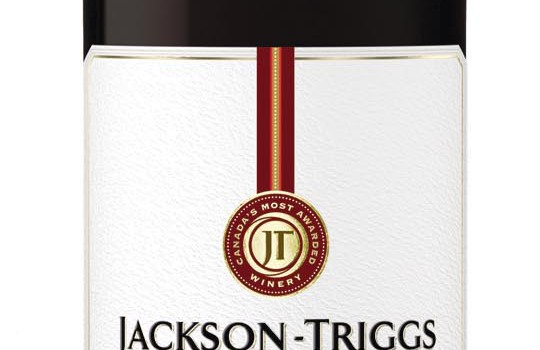 Back in the spring of 2010, Jackson-Triggs (JT) had an identity crisis. Softening sales motivated the Niagara-on-the-Lake, ON.-based vintner to try to reinvigorate interest by changing its Proprietor's Selection brand name to "Unity" and revamping its look. Unfortunately, business softened even further.

"We thought Unity was going to attract new, younger drinkers, but it really alienated our loyal consumers and they didn't see it as an attractive package, or delivering quality," says Rich Fortin, marketing director, Jackson-Triggs.

JT responded in October by going back to its roots, reverting to its Proprietor's Selection name and introducing new-look packaging by San Francisco-based HKA Design, aimed at conveying a classic sense of elegance.

Developed by Toronto-based Bensimon Byrne, new brand positioning was also introduced aligning JT with special moments (like warming your feet in front of a fire or releasing Chinese lanterns into the night sky), featuring the tagline, "We've got a wine for that."

"We didn't want the stereotypical family at dinner clinking glasses," says Fortin. "We really wanted something unique, something that this brand could stand for."

It's being communicated via TV and print ads, and a new website. PR outreach to newspaper lifestyle sections during the lead-up to the holidays was also part of the mix.

Though Jackson-Triggs wouldn't share exact numbers, feeling that at press time the campaign was still too young, Fortin says that sales have improved dramatically compared to this time last year, exceeding all of JT's expectations. We asked Hilary Lloyd, deputy marketing manager, Ikea Canada, and Brent Choi, CCO, Cundari, to tell us whether or not JT's revitalization hit the mark.

Overall strategy: Hit or miss?
Lloyd: I would say it's a hit. Enjoying a good glass of wine in the moments of "celebration" in life is an insightful notion that I think most can relate to.

Choi: It's a good idea for brands to communicate something different from all the others in their category, so I applaud JT's intent.

Sales are up, but will it sustain interest?
Lloyd: I think the integration and sharp use of PR really helps to secure the core wine drinker. By supplementing the more inspirational brand work with retail PR efforts, including features in Globe Style and NOW magazine's holiday gift guides, JT is ensuring that core wine drinkers have it in mind for their seasonal purchases.

Choi: It's hard to argue with the sales success stated. The campaign as a whole does a good job of making you feel good about JT if you have an existing positive association with the brand, so brand loyalists will continue their patronage with confidence. For those they're trying to conquest? Their strategy differentiated them from the category, but their creative was played pretty safe. In a hypercompetitive market, will it be memorable and distinct enough to sustain new wine drinkers once their campaign ends? I'm not so sure.

What could JT have done differently?
Lloyd: I struggle a little with the look and feel of their TV and the sign-off at the end. The film and audio track are unexpected and emotional with a slightly "raw" edge, which I think is a good thing, though the "We've got a wine for that" tag graphically feels a little too conventional.

Choi: I think it's great that JT took a step back and then two steps forward with a multimedia campaign. As a consumer I think it's good, I feel a warmth from it. As a person in the industry I can't help but wish it surprised me a little more creatively.