Cirque du Soleil invests in minority ownership of Sid Lee
Cirque has invested in a minority equity stake in its AOR to combine their talents to create new business ventures.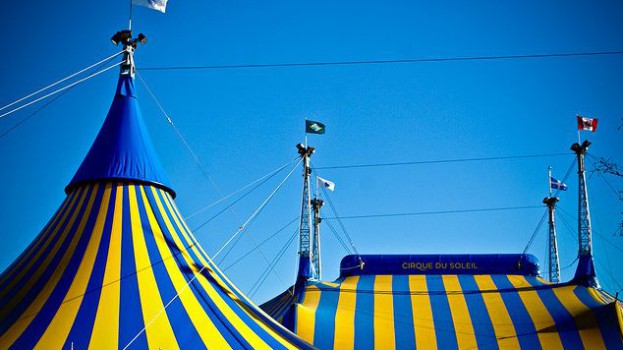 Cirque du Soleil has further cemented its ongoing relationship with Sid Lee by investing in a significant minority stake in the Montreal-based agency. Further to its responsibilities as Cirque's AOR, the new relationship will see the pair develop and nurture projects for the benefit of their respective clients and partners.
"The alliance with Sid Lee is a first step in further expanding the creative potential of Cirque de Soleil into new business ventures," said Daniel Lamarre, president and CEO, Cirque du Soleil, in a release. "Synergy with Sid Lee will allow us to further unfold the creativity and innovation of Cirque de Soleil and develop new national and international business opportunities."
"The alliance with Cirque du Soleil will open the door to new creative projects and will allow us to bring business creativity to a higher level," added Jean-Francois Bouchard, president/senior partner, Sid Lee. "This investment makes our company even stronger and allows us to continue to innovate for our clients at home and abroad."
Cirque and Sid Lee plan to continue collaborating as before, but will launch new initiatives resulting from their evolved relationship in the near future. Sid Lee has been Cirque du Soleil's AOR for over 10 years.
Photo: Dan Queiroz, Flickr Creative Commons