Carly's Café highlights autistic experience
An online documentary by Toronto-based John St. helps bring awareness to people with autism.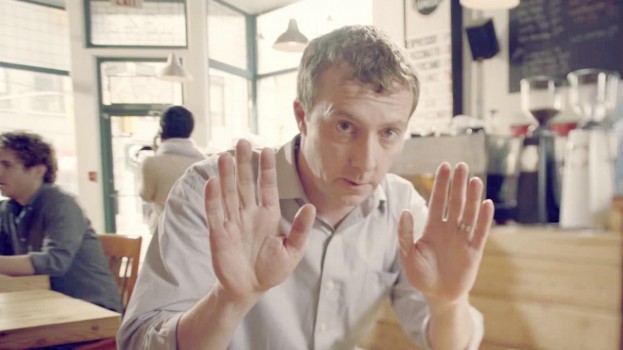 Carly Fleischmann is a non-verbal autistic, who as a young child could only communicate by pointing to images. But at the age of 10, after intense therapy, she sat in front of a computer and began communicating through the written word. It turned out she had an enormous amount of knowledge and insight and at the mere age of 17, she wrote Carly's Voice with the help of her father, Arthur Fleischmann, president and CEO of Toronto-based agency John St.
To help promote the book published by Simon & Schuster, Fleischmann and John St. launched a short documentary designed to overload the senses called Carly's Café.
Hosted at Carlyscafe.com, it depicts a scene with Carly, her sister and her father sitting in a café. She wants a coffee, but is unable to communicate this, so her father brings a hot chocolate. Frustrated now, scenes are interrupted by deafening noises from other patrons and coffee machines. The user is encouraged to explore the coffee shop by moving the mouse left and right, while Carly's inner monologue narrates the scene.
Most of the site's traffic will likely derive from social media, a result of Carly's robust following of more than 50,000 fans on Facebook and Twitter.
"I would like massive empathy," says Fleischmann. "It's not just an awareness thing. There's a tremendous amount of passive awareness of autism. Building empathy [is critical] so that when you see people with autism, you don't write them off."