Sport Chek calls Brett Lawrie up to the plate
The Toronto Blue Jay and president of the Forzani Group talk about details surrounding the endorsement deal.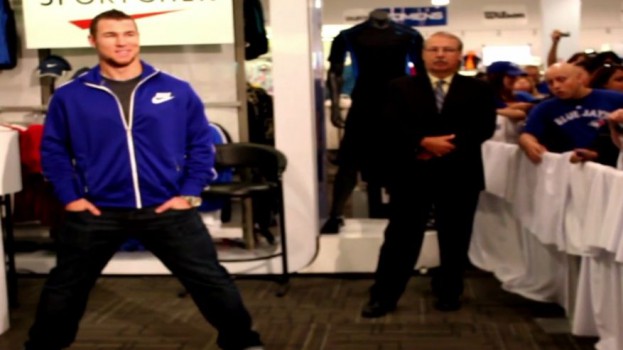 Blue Jays players are partnering up with brands left, right and centre. Last season Jose Bautista lent his image to the Booster Juice brand, and now another high-profile athlete, Brett Lawrie, has signed on with fitness retailer Sport Chek.

The announcement was made yesterday at the retailer's store in Toronto with Michael Medline, president and CEO, the Forzani Group, introducing him as Sport Chek's partner to a crowd of media and fans (some of which slept overnight to be first in line to get an autograph).

We spoke with Medline and Lawrie about why the partnership benefits both retailer and player, as well as how Sport Chek plans to proceed with its dedicated focus on digital advertising.