Customer service: Front-line or last line?
In this month's Consumerology, Bensimon Byrne's Max Valiquette looks at the changing face of CS reps in an online world.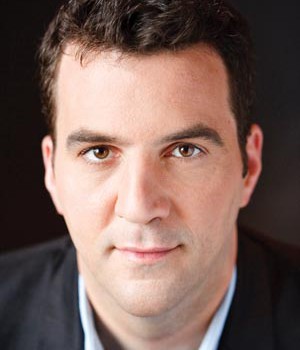 By Max Valiquette

This month, and for the months following, we'll focus on the results of the latest Consumerology study, which is all about customer service. It's a critical part of brand engagement, but one that is often overlooked: we're so focused on what we do to get a customer to begin with, we often forget what it takes to keep them. So our study will focus on what Canadians consider to be good customer service and, more importantly, how their habits and expectations are changing (and have already changed).

Not surprisingly, we saw that a significant portion of the customer service relationship has moved to a digital and social space. The implications for marketers used to connecting to consumers in the retail space is clear: with more customer service happening online, there's less chance to provide a truly human experience after your sale has been made. Shopper marketers have to think about their brands differently, because the first time there is any human contact with your customers may be the only time.

The advent of Facebook and (more significantly due to its very call-and-response nature) Twitter as channels of communication means that likers of a brand or followers of a product or service feel that they have an immediate way to connect to a brand in a digital space. Something that used to be managed by dedicated customer service representatives is often now in the hands of the marketers or social media managers who work a brand's communications.

The returns desk, as it was, is something totally different now; the retail experience has been divided in two, with a transaction that occurs on the floor and any sort of pre- or post-shopping experience occurring online even without the actual transaction being a web-based one.

Electronic commerce is growing – but electronic CSR is absolutely exploding. And it's often being dictated by the consumers – who are tweeting at the brands they want a response from, meaning companies can't offer context if something will or won't work. Oh, and they're doing so publicly: everything they say to a brand is now visible to their whole network.

So if the retail experience for your brand benefited from something truly "human" happening, half of that is gone. And it means that retail marketers have to adjust. Brands that now have a large portion of customer service happening via Facebook or Twitter, may want to think about training social media managers and agency people – whomever is speaking for the brand – as if they're on the retail floor, not just as if they're creating brand awareness.

Shopper marketing isn't just about influencing the moment of sale. To me, it's about recognizing the larger ecosystem that surrounds the whole retail experience, and a natural side effect of brands and customers existing in the same digital space is that they have less opportunity to connect in a real space.

It's time to expand our definition of shopper marketing to be more in-line with how our consumers think of their shopping experience: truly clicks and mortar, a combination of the two. Thinking digitally for your customer relations strategy doesn't mean you're ignoring the current retail experience – it means you're adapting to it.

Max Valiquette is the managing director of intellectual property and content development at Bensimon Byrne. For more information on Consumerology, or to download a copy, go to Consumerology.ca.