Starts and changes
Nordstrom is reportedly opening four Canadian retail locations, Joe Fresh teams up with JCPenney and Loblaws launches Guiding Stars program.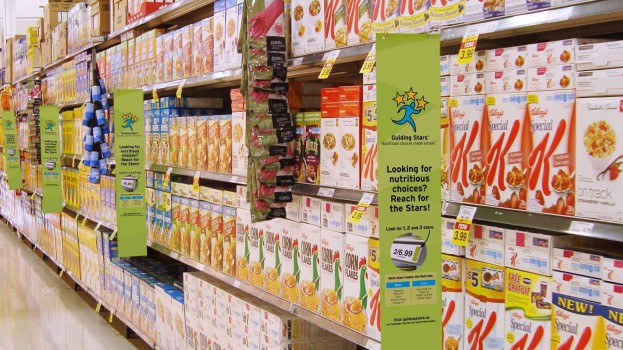 Changes:
Ontario Loblaws stores launched a program to offer consumers a more efficient way to make healthier food choices when shopping for groceries. Guiding Stars, which began on Aug. 10, provides at-a-glance nutritional ratings for foods found in every store aisle and is designed to complement existing nutritional data such as the nutrition facts table, on-package product labels, and Canada's Food Guide to Healthy Eating. Shoppers look for easy-to-follow Guiding Stars shelf tags on products that indicate a specific rating. The program scores food based on nutrient density using a scientific algorithm grounded in the most current dietary guidelines and recommendations of national regulatory and health organizations.
Starts:
Upscale U.S. department store Nordstrom will reportedly open four locations across Canada in the coming months, taking over Sears' spaces in Vancouver's Pacific Centre, Ottawa's Rideau Centre, Toronto's Sherway Gardens and Calgary's Chinook Centre. The retailer operates more than 100 full-line stores and several off-price clearance stores called Nordstrom Rack. The department store stocks a mixture of luxury designer brands such as Burberry and Lanvin and contemporary labels like Juicy Couture. It also stocks a few Canadian brands, such as Montreal-based Aldo shoes and the Dsquared label, designed by Canadian twins Dean and Dan Caten.
Nearly 700 dedicated Joe Fresh shops will open within newly-renovated JCPenney stores across the U.S. starting in April 2013. The shops, designed by the Joe Fresh team, will range from approximately 1,000 to 2,500 sq. ft., and will debut with women's apparel. At the same time, Joe Fresh products will also be available online at jcp.com. The partnership will provide the Canadian Joe Fresh brand with significant expanded U.S. national brand exposure, reaching millions of new customers and complementing the stand-alone stores in the New York area.