Aldo's big 4-0
The Canadian shoe retailer celebrates an anniversary with a birthday bash in Montreal.
One of Canada's top global fashion retail brands is celebrating the big 4-0 with a party in Montreal, where it all began. It's a big event for a company that feels it's deserving of one – perhaps no stat better illustrates Aldo's success than its growing number of stores around the world: approaching 1,600 in 80 countries.
The 10-day anniversary bash centres around its new flagship store on Saint Catherine Street in Montreal, slated to open to the public in November. It will feature 2,600 sq. ft. of retail space and a custom façade with illustrations by Paris-based design studio Ahonen & Lamberg. The festivities will feature exhibitions of Aldo products, concerts and panel discussions aimed at both the general public and fashion-obsessed retail business students.
Aldo is the fruition of four generations in the shoe business. The company's founder and namesake Aldo Bensadoun immigrated to Montreal in the middle of the last century to start the brand. His father and grandfather were cobblers in Algeria and Morocco, while his sons now hold executive positions with the retailer.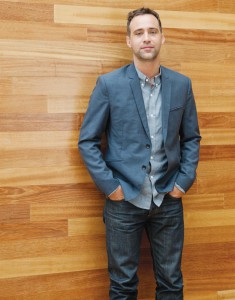 Much of the creative work for Aldo's global campaigns is done in-house led by Douglas Bensadoun, VP marketing and creative director, while seasonal campaigns are executed in collaboration with Markus Kiersztan at MP Creative in New York. The two riff on ideas for several months before whittling things down to a singular focus. "It's a deep dive and it's a blast because we can fully explore and create a single concept," says the younger Bensadoun.

The top-down approach means those concepts inform almost all aspects of the global campaign. For example, ideas such as set design and clothing styles the two settled on for the upcoming fall and winter campaign, called "Ring My Bell," form the basis for window installations, microsites, promotional materials, product design and social media initiatives across the globe.

Bensadoun says the path to purchase has been flipped on its head since his father opened the first free-standing Aldo store in 1978. Over two-thirds of Aldo purchases involve online research seeking third-party endorsements. Consumers also tend to browse Aldo's own online offerings before heading to a store. That means consumers expect consistency between the channels they're interacting with, he says.

Aldo encourages social sharing and user interaction on its web pages by way of product ratings and reviews. Like many brands, its social media strategy revolves around a presence on Facebook and Twitter, but also more visually-focused services like Instagram and Pinterest where people swap images of the latest fashion trends. Bensadoun stresses the importance of "social listening" that involves monitoring and participating in online conversations.

"The [difficult part] is the ability to provide merchandise that has the appeal and impact of what's on the runway at a mass market price," says Anthony Stokan, retail consultant at Anthony Russell and Associates, who wrote the book Naked Consumption on retail trends.
Bensadoun confirms that the pace at which the hottest fashion trends now disseminate across the globe means the company must constantly streamline its supply chain, chipping away at the time it takes to get a product to market.

"Fashion retailing is relentless," says Bensadoun. "It's a beast that needs to constantly be fed."

The online version of this story, originally published August 28, was updated on September 4, 2012.