Next Big Things: Tech to watch
Keep your eye on this emerging technology, from Google glasses to 3D printing to TV apps that revitalize old-school hip-hop.
Seeing through Google-coloured glasses
Google's Project Glass, which puts all your smartphone and computer capabilities onto Terminator-esque eyewear, is the talk of the tech world, while companies like Oakley have already developed similar goggles for the sports world, tracking niche things like snowboarding stats. So how can brands capitalize on this (literally) in-your-face technology without becoming background clutter? Here are our top three possible uses:
1) Dominique Trudeau, ECD, Taxi Montreal, says brands could easily embed a watermark or signature into products, so that when viewed with the glasses, it could offer product information and make ordering via eyewear easy. Just tell your glasses to do the ordering for you.
2) Capital C CEO Tony Chapman says there is an opportunity to delve deep into a product's backstory, nutritional information or functional uses that retailers and CPG companies should consider for future in-store marketing plans.
3) Steve Di Lorenzo, senior CD at digital agency Blast Radius (half jokingly) predicts bank tellers in the future will wear Google glasses, recognizing customers as they enter, pulling up banking information and allowing banks to create uber-personalized customer service. (Ed. note: Not creepy at all!) – By Megan Haynes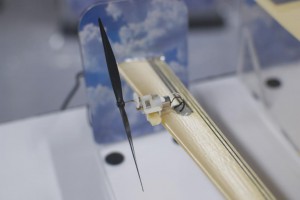 Printing a new branded possibility
Be prepared for 3D printing to make waves in marketing circles, says Joe Dee, chief technology officer, Tribal DDB. The tech spits out more than just words on a page, creating three-dimensional objects by layering plastic, cloth and metal in specified patterns. It originally began as a way of making prototypes and models, but the technology is becoming cheaper, and with certain printers selling for $1,200, it's now in consumer price range. And that's something marketers should be on the lookout for, as these printers have successfully created shoes, jewellery and even a functioning Stradivarius violin. If people can print their clothes at home, how will brands adapt? Dee says companies may start selling patterns to be printed rather than items themselves while others may fight against 3D printing by creating one-of-a-kind pieces that can't be replicated. – By Megan Haynes
Old-school hip-hop meets new school technology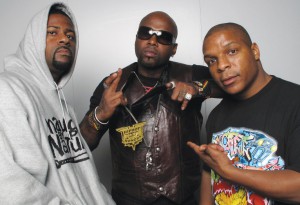 Twenty years ago, Naughty By Nature rapped its way to the forefront of American hip-hop's eventual domination of the global music charts. Spin magazine called its massive hit "O.P.P." one of the best 20 singles of the 1990s.

But that was then. Having last recorded with a major label in the mid-'90s, the musical pioneers are forging a new path: they will soon be one of the first bands with their own app on Google TV. No longer backed by the marketing muscle of a major label, the group re-recorded its biggest hits to gain licensing control of the music and teamed up with Toronto-based application developer Bnotions to build out not only the technology, but an overarching strategy to promote the brand.

"It helps our core fans who grew up with us in the '90s find us virally," says band member Vinnie Brown. "As well, it gives us the platform to go where the young kids are."

Bnotions' Paul Crowe says Google TV apps differ from the "cookie-cutter" mobile ones usually created for bands that function as sales channels. Apps for smart TVs are meant to be viewed on big screens, providing an immersive experience. When the app goes live later this year, users will be able to purchase Naughty By Nature's music or merchandise, view and exchange photos or watch exclusive content produced by the band on its Naughty TV channel. It has already spawned sponsorship opportunities: one video shows Brown using the pen from Samsung's Galaxy Note device to sign "digital autographs" on backstage pictures tweeted to him by fans after a show in Australia. - By Grant Surridge