Jack Astor's hits the road
The restaurant chain is using a food truck, which will travel to four Ontario cities and give out free samples, to promote its new menu.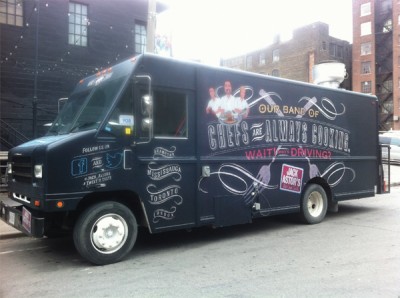 Jack Astor's has jumped onto the food truck trend, recently getting one of its own on the road to promote its new menu and engage consumers outside its restaurants.

The campaign, conceived by Zulu Alpha Kilo with help from Jan Kelley Marketing, will see the brand hit the streets of four Ontario cities – Toronto, Brampton, Mississauga and London – and serve up free samples to hungry pedestrians twice daily.

Jack Astor's new menu has already been promoted through radio and digital ads. The food truck, which is part of the new menu campaign, is primarily being advertised through targeted ads on Facebook, social media channels such as Twitter, and posts on Craigslist and Kijiji advertising free food.

"The truck is living off of owned, earned and shared media. So we didn't need to spend a lot of money [marketing] it," says Cory Pelletier, director of innovation, Zulu Alpha Kilo.

Ari Elkouby, creative director, Zulu Alpha Kilo, adds that the food truck promotion is targeting food lovers, restaurant-goers and young urbanites alike.

In addition to lunch and dinner servings, the food truck is offering a "tweet to taste" service, allowing consumers to tweet the hastag #TweetToTaste and have the food truck come to them. Pedestrians who stop by the food truck will also receive coupons to redeem at Jack Astor's.

"The tweet to taste allows consumers to have the Jack experience brought to them, and if they like it, they're going to come back to us," says Pelletier, noting that the goal of the campaign is to drive consumers back to the restaurant.

The Jack Astor's food truck will roam the streets until Nov. 19.