Polar Mobile hires two
Former Salesforce.com execs Rob Begg and Richard McInnis will now lead the digital marketing company's marketing and sales efforts.
Polar Mobile has hired Rob Begg (pictured right) as the its new VP of marketing and Richard McInnis (pictured below) as its VP of sales.
Begg joins the digital media company (which specializes in building and distributing apps for media brands) from Salesforce.com where he worked as the CRM software and cloud computing company's VP of product marketing.
Kunal Gupta, CEO, Polar Mobile says it was his 15 years of experience in creating B2B marketing for a host of large and small-scale organizations in Canada and the U.K. that led the decision to bring him on board. "[Begg] brings a combination of fast-growth, small-team experience as well as bigger more established enterprise scale experience to our company," he says.
Also previously from Salesforce.com – working as its VP of strategic accounts – McInnnis will lead Polar Mobile's go-to-market activities. He will work with the company's sales and business development teams to increase awareness and adoption of the company's mobile products abroad, says Gupta. He adds, "We're a very small sales team, requiring a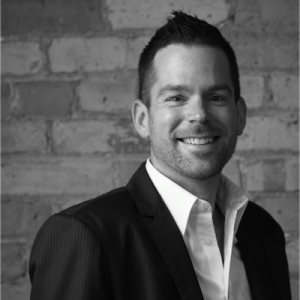 hands-on leader. [McInnis] understands that although our team is based here in Toronto, our customers are global and we'll be leaning on him in a big way to continue to scale our efforts and our customer base around the world."

Today, Polar Mobile has a staff of 40 in Toronto. "We haven't added a lot of new people in terms of quantity [this year], but we have gone after some more senior people and brought in the right skills and expertise to the company at a management level," Gupta notes. "And that will help us scale and grow the team into next year."