Joe Jackman's coming out party
His Canadian agency engineered an amazing New York retail comeback. Now it wants a bigger stage at home.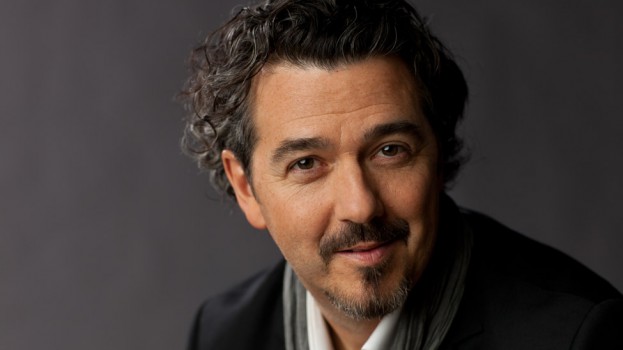 The early months of 2008 were not good ones for New York area pharma retailer Duane Reade. The private-equity owned brand was struggling with debt and sales were flagging. Despite having a huge presence in the New York area and a long history in the city, the brand had an image problem. Enter Joe Jackman.

He accepted a call from Duane Reade CEO John Lederer and was charged with rescuing – or 'reinventing' is how Jackman would put it –  the brand. The two had previously worked together at Loblaw Co. in Toronto, and Jackman was about one year into running his own retail consultancy specializing in assisting brands that required a makeover. He would go on to engineer a remarkable turnaround for the chain, that culminated with its purchase by U.S.-based pharma retail giant Walgreen's for $1.1 billion in February 2010, about 40% more than its owners paid for Reade in 2004.

That story played out amid little fanfare back in Canada. Since that time Jackman has quietly built out a retail consulting juggernaut. Having recently undergone a rebrand of its own, the agency now known as Jackman Reinvention has clients – or as Jackman calls them, engagement partners – whose annual sales total about $120 billion in North America.

Now Toronto-based Jackman is embarking on an awareness-building push to drum up more business in North America and equally as important, attract talent to the company. "We felt the time had come to build a profile. We have a very unique approach. We believe there is only one creative management consulting company focused on retail reinvention," says Jackman.

Reinvention hired a PR firm for the first time, bringing on MSL about a month ago. The firm also placed print ads (designed in-house) in publications like the Globe and Mail and the Financial Post. It was the first time the agency had engaged in mass advertising. Jackman sums it up by saying the rebrand consists of "everything changing in terms of the brand expression and how we communicate our proposition. It's all the things you'd imagine: the brand name, the [logo], the website, all our communications and internal materials."

When Jackman left Loblaw in 2007 he started advising brands on a freelance basis with his own company called Joe Jackman Brand Inc. The same core founders still work with him, and the agency has since added other well-known names from the Canadian advertising world such as former Cossette CD Bill Durnan and former Leo Burnett Canada CEO David Moore, who works with Reinvention in an advisory role.

Reinvention's modus operandi involves a complete rework of how a brand is viewed by its customers – from store design to product packaging to mass advertising. And Jackman is particularly proud of the fact his firm sticks around until after the job is finished. Case in point, until recently he was acting as chief marketing officer at Duane Reade.

When Jackman (and another team member David Saffer) went to New York in 2008 they realized that in Reade they had an "iconic" New York brand with a history dating back almost 50 years. "It was not quite literally but figuratively on every street corner. It had great presence in Manhattan and in the other boroughs as well," says Paul Clark, senior partner, Reinvention.

New Yorkers loved how accessible the retailer was, but the stores had grown cluttered and dingy, while customer service flagged badly. An article in the New York Times described the typical Duane Reade store as having a "cave-like feel" with shelves and displays cramming every free inch of space, including that in front of the windows. As Lederer told the paper, "The old idea in retail was how much could we pack in and how high could we stack it."

The first order for the Jackman team was to decide what they wanted the brand to stand for. Their research found there was a great passion on the part of New York residents for the brand and its roughly 260 stores in the area, despite its recent decline. So Jackman's team decided the brand was best represented by the city of New York itself. Consumers in the sprawling, busy city wanted to keep their shopping simple. Thus was born the tagline: "New York living made easy."

Many of Duane Reade's rivals in the New York market were national chains, while it enjoyed the luxury of being able to tailor its mass campaigns solely to New Yorkers. At the store level, the Jackman team set about redesigning the more high-profile locations first: decluttering them, allowing more light into the shopping area and streamlining the product selection. In order to boost customer loyalty with brands only available in Duane Reade stores, Jackman helped introduce a better selection of higher-margin private labels and new packaging on existing ones. From mass advertising, to store design, to product offering, the Jackman team revamped all of Duane Reade's consumer touchpoints.

"Joe's a right-brain and left-brain kind of guy," says Clark. "It's very rare in my experience to come across someone who's equally comfortable on the strategic side as on the creative side."

The firm's most recent work in the Canadian market involves the rebranding of the Sobeys' discount grocery chain Price Chopper as FreshCo over the past two years.Stores were made brighter and less cluttered, but the agency also worked with the brand to change its product selection to offer more ready-to-serve food. The new offerings better reflected local demographics, with more food items targeted at burgeoning immigrant populations in Toronto's suburbs. The chain has grown to 70 locations across Ontario and the president of Sobeys recently highlighted its strong performance in remarks to investors.

As is normally the case, Jackman worked with several other partners on the overall rebrand, including Rethink. "We had a fantastic relationship with the Rethink team. And then down the pipe comes this really tight, really focused new brand that is tearing up the market now and is now reached a scale in record time," he says.

Reinvention employs about 60 people in Toronto, with a handful scattered across the U.S. The agency does not discuss current projects or clients in the Canadian market for competitive reasons. However, part of the reason for making itself more visible in its home turf is that the agency needs more bodies to work on its expanding client base. To this end, both Clark and Jackman have embarked on a series of speaking engagements across the country, including recent stints at York University's Schulich School of Business MBA program. For Reinvention to be able to do what it does requires a diverse skill set, and the agency is currently building out staff in several areas, including consumer researcher and creative disciplines like store and graphic design. "It's about having the most unique mix of disciplines under one roof," says Jackman.