What's next for shopper marketing?
LoyaltyOne ganders into the future with 10 2013 retail trends, plus predictions from Max Valiquette, John Torella and Susan Kim-Kirkland.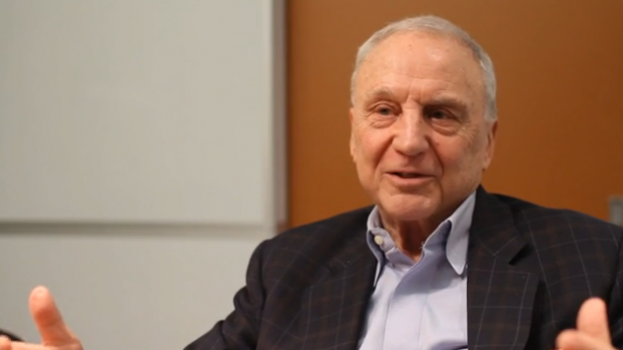 LoyaltyOne has just released a report on 10 emerging trends that will affect customer engagement, influence relevance and create value in 2013. To help marketers in navigating the evolving landscape, we've highlighted a few key points from the Marketer Trend Report, and also asked research, marketing and retail experts to share their own top predictions for the New Year in shopper marketing.
Rewards for non-purchase activities: Marketers can extend their loyalty programs beyond the point-of-sale. The report predicts the rise of a new points-based model, whereby consumers are rewarded for completing small tasks long after making a purchase. For example, a brand might offer points for purchasing a jar of tomato sauce, but then double the points when the consumer makes a family meal with the sauce within a certain period of time, snapping a pic and then uploading it to Facebook or Instagram.
Health = wealth: Both rising medical costs and Canada's aging population will lead to an increased health economy, according to the report. It suggests marketers capitalize on consumer's increasing focus on their well-being by offering rewards that support healthy living. Retailers and brands could partner to offer incentives such as a free tai chi class or a coupon for calcium supplements.
The rise of MomPopolies: Local mom and pop establishments with strong engagement power (as they use social media to connect with loyal customers) are on the rise. Major chains can learn from the smaller enterprises, leveraging big data to design tailored experiences that give the larger, national corporations a local face, according to the report. For instance, a retailer can use customer data that shows a shopper purchased a Kate Spade bag and a sales associate can communicate discounts and sales on similar products on their next store visit.
In addition to the LoyaltyOne report, strategy reached out to retail and research experts Susan Kim-Kirkland, president, JWT; Max Valiquette, managing director of strategy, Bensimon Byrne; and John Torella, senior partner, JC Williams Group to speak on camera about their 2013 predictions which include: shoppable windows, 3D-printing, entertainment sampling.