Deloitte acquires Monitor
The professional services giant boosts its client offering with purchase of the strategy consulting firm.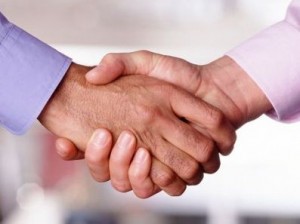 Professional services company Deloitte has acquired the strategy consulting firm Monitor Group in order to boosts its offering in the area of strategy consulting. Monitor will merge with Deloitte's existing consulting strategy services and will operate under the brand Monitor Deloitte. As part of the acquisition, Deloitte takes over Monitor Group's operation in the Canadian market.

"The combined strength and differentiated capabilities of this team will elevate the breadth and depth of the value proposition we deliver and provide the Canadian market with access to customized strategy services from the base of an unparalleled global network," said Frank Vettese, managing partner and CEO at Deloitte, in a statement.

Monitor Deloitte will be co-led by partners Chris Lynch and Jonathan Goodman.

"My colleagues and I are very enthusiastic about this combination. Our aim, together, is to make a lasting positive impact on our clients and employees," said Goodman, Monitor Deloitte co-leader and former head of Monitor's global strategy practice. Goodman also co-chaired Monitor Canada.