CASSIES Gold: SickKids transforms pain into play
Gaming and cop show stars solve a treatment problem.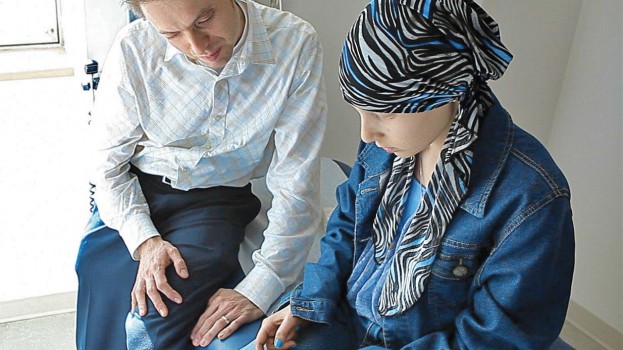 Gold: Events, Seasonal and Short-Term
Situation Analysis Every year the Hospital for Sick Children treats hundreds of kids with cancer, and continually works on ways to manage and minimize the pain experienced during treatment. It asks patients to record exactly how they feel in a pain diary. After treatment, however, many patients are too tired or discouraged to keep detailed reports, and one study showed only 11% of pain diary entries were completed on time. A better solution was required.
Strategy & Insight Recently, an electronic pain diary (eOuch) was developed for the Palm Tungsten PDA. The diary used alarms to remind patients to complete the survey and offered $10 to $20 to encourage compliance. In a test run, the diary dramatically improved compliance in the first week but it quickly dropped off in the second. Then a simple but powerful insight dawned – kids with cancer are still kids. They love to have fun and they want to feel in control. This would be the key to dramatically improving eOuch.
Execution A new iPhone application called the Pain Squad was designed to feel like a videogame, with all the police drama clichés like dark offices and steaming cups of coffee on old-school desks. Each pain report was stylized to look like a detective's notepad with goal-based (but not financial) rewards to encourage compliance. Stars of the popular Canadian police shows Rookie Blue and Flashpoint were tapped to offer kids encouragement.
Results The new app was re-tested for two weeks. In the first week it achieved 86% compliance compared with a goal of 80%, jumping to 95% in week two. This led to a groundswell of interest, with three more Canadian hospitals rolling out the app and commercial development underway. Inquiries from abroad rolled in to SickKids about using or learning from the app. The Pain Squad was awarded two Gold Cannes Lions in Mobile.
Cause & Effect A post-test survey found eOuch and Pain Squad were virtually identical on functional characteristics. The only way to explain the increased compliance was the infusion of the creative idea.
Credits:
Client: Hospital for Sick Children
Scientist: Jennifer Stinson
Clinical research project coordinators: Carol Chan, Navreet Gill
Clinical research assistant: Cynthia Nguyen
Doctoral student: Lindsay Jibb
Agency: Cundari
Account manager, user experience, information architect: Mike Orr
Chief creative officer: Brent Choi
ACD, copywriter: Cory Eisentraut
ACD, art director: Mike Sipley
Interactive designer: Stuart Thom
Producer & director, marketing and communications: Carol-Ann Granatstein
Account manager, videographer: Kawal Singh
Chief technology officer: Wayne Gomes
Producer : Cherie O'Connor
Videographer: Rob Dutchin
Developers: Patrick Lee, Jin Kim, Ali Asim
Editor (Stealing Time): Paul Skinner
Sound Design: Ed Zych