Lowe Roche wins Johnson Insurance
The Toronto agency picked up the St. John's-based account following a multi-step fall review.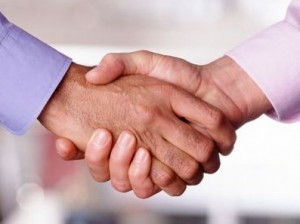 St. John's-based Johnson Insurance has named Toronto-based Lowe Roche as its new AOR. The account includes strategic planning, traditional advertising, digital marketing, digital direct response, direct marketing and promotions, according to a release. The review kicked off last fall and Lowe Roche was picked by the insurance provider in a unanimous decision.

"As we continue to grow, advance our strategic priorities and offer the same exceptional customer service, we needed a marketing and advertising agency that could help us effectively communicate the Johnson difference across the country," said Brian King, VP marketing, Johnson Inc., in a statement.

The account is a "sizable" win, says Lowe Roche CEO Monica Ruffo, and will results in hiring at the agency. Going forward, Ruffo says they expect to have the first batch of creative, which historically has focused on direct marketing and group insurance communications, in the next three months.

The announcement follows the appointment of Richard Fofana as Lowe Roche's VP planning and integrated strategy earlier this month.