Hear This launches
Agency Dory's CD Donna McCarthy and production company Keen's president Thomas Neuspiel partner in order to up radio's creativity quotient.
Donna McCarthy, creative director at Halifax-based agency Dory and Thomas Neuspiel, president and creative director at Toronto-based production company Keen, have teamed up to create a cross-Canada partnership specializing in radio advertising for agencies and clients.
Neuspiel and McCarthy will collaborate under the banner of Hear This and according to the mission statement on the company's site, the partnership will attempt to "raise the creativity, pump up the effectiveness and generally save the face of the medium they love."
Hear This will provide expertise in radio advertising for clients who are in the "initial stages and need strategizing and conceptualizing" or require scriptwriting and production for radio campaigns, says McCarthy in a statement. As a result of the new partnership, the creative director will divide her time between her new office at Keen (where Hear This will operate out of) in Toronto and current post at Dory. She currently works with Sobeys and Memorial University on their national radio campaigns at the latter agency.
"Because Donna has an agency [Dory] that operates out of east Canada, we wanted to set up a separate marketing initiative with the idea of promoting Keen,"Neuspiel tells strategy. "We're providing original strategic thinking as well as scriptwriting and production for radio only. The idea is to primarily go out directly to clients, but our services are certainly available to agencies as well."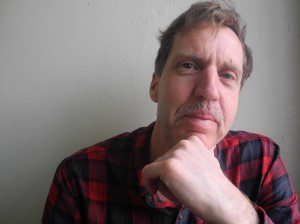 Neuspiel and his agency have produced radio work that's nabbed awards at Cannes and One Show, and first collaborated with McCarthy 15 years ago on a radio campaign for Clearnet. "Donna has an incredible reputation as a radio writer and we have a reputation as a radio production company. So it's the bringing together of those two things, with production done out of Keen," he adds.