Rexall launches new private label line
The Be.Better brand aims to boost the pharma-retailer's "healthy alternative" creds.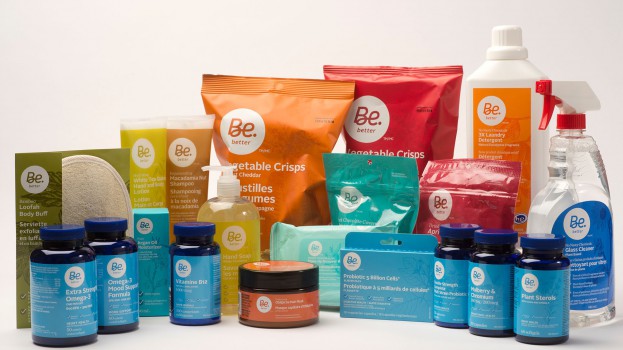 Pharma-retailer Rexall launched its new private label brand Be.better at the end of January as part of a wide-ranging retail "reinvention" conceived in response to rapidly changing conditions in the brand's competitive landscape.

In a bid to better compete with category leader Shoppers Drug Mart and non-traditional pharma players like Walmart and Target, Rexall has revamped its product offering to include the new line of over 100 SKUs featuring healthy foods such as gluten- and dye-free snack options, vitamins, beauty products and household cleaners designed to have a limited impact on the environment.

The four-week promo launch is supported by signage and special shelve displays in-store, and is heavily featured on the brand's redesigned website, its new flyer and its branded in-store magazine Feel Good. A radio campaign is also supporting the launch.

"We're seeing an aspirational desire to be healthier on the part of every age group of Canadians," says Rexall CEO Frank Scorpiniti. "That includes what you put into your body and what you use in your household. We looked at that and said there are products we can offer to help our consumer get there."

Rexall worked with Toronto-based brand reinvention company Jackman Reinvention to develop the concept and strategy behind the Be.better product line.

Scorpiniti says the Be.better products fit perfectly within the wider goal of the brand reinvention, which is to transform Rexall's market position from simply a place to get prescriptions filled to a destination where consumers can realize their goal of living a more healthy lifestyle. Much of the packaging and labeling on Be.better products highlights each products's ingredients and explains why they are a healthy alternative or environmentally friendly.