JP Gravina and Simon Craig join BBDO
The duo move to senior roles at the Toronto agency from positions as ACDs at Lowe Roche.
The art and copy team behind the award-winning O.B. tampon "Apology" campaign have moved on. JP Gravina (top right) and Simon Craig (bottom left) have taken positions with BBDO as senior AD and senior copywriter respectively.
"When we look for a creative team, we judge them primarily on the quality of their ideas. Simon and JP have proven again and again that they look at problems in unique ways and find solutions with ideas that are fresh, insightful and arresting," said BBDO SVP/ECD Peter Ignazi, in a statement. "We are excited to have hired the team behind Canada's most awarded social media concept of last year, O.B. Tampons 'Apology.' However, it's their proficiency in communicating in all media, from social to online to TV, that fits in perfectly with BBDO's full-service solutions model."
The pair had most recently worked at Lowe Roche as ACDs and picked up a Bronze Lion at last summer's Cannes Festival of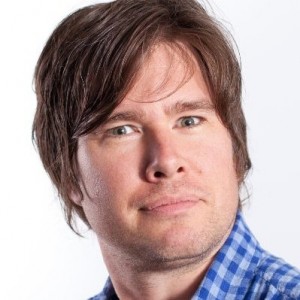 Creativity, as well as a Gold Clio and five gold CMA awards for the spot.