Ron Smrczek joins Zulu Alpha Kilo
The former Commonwealth CD returns to Canada to work alongside newly promoted ECD Shane Ogilvie and CCO Zak Mroueh.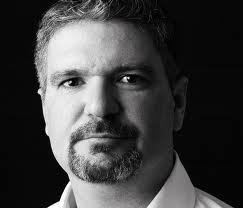 After a five-year stint working in Europe, Canadian Ron Smrczek has come home. The man behind Viagra's multiple award-winning "Bleep" campaign (created while working at Taxi in 2005) has left his post as CD at agency Commonwealth in Milan, Italy, to join Zulu Alpha Kilo as ECD in Toronto.
"Ron is a hybrid creative thinker. He works well in digital as well as traditional media," says Zak Mroueh, who's taken on the title of CCO, with Shane Ogilvie being promoted to ECD. He adds, "Shane comes from a writing background and Ron comes from an art direction background, so it's a really good fit. They're both integrated thinkers."
He notes that because Zulu Alpha Kilo is currently in a growth phase (hinting at changes that will be announced in the next couple of weeks), the agency needed to increase its senior management to help maintain a level of quality work.
Mroueh adds that the agency scoured the local and international market (from the U.S. to as far as New Zealand) for talent, speaking with between 12 and 14 different candidates. Mroueh and Smrczek had worked together at Taxi Toronto during the better half of the 2000s and had been in talks about Smrczek joining the agency for the past four months.
"We wanted a candidate who had worked locally and understands how Canada works, but also knows the face of the European market," he says, adding that the agency had been approached by an international client last year to participate in a pitch. "I think having someone who has worked on an international level would give us a bit more credibility. I think Canada quite often is very interior with how we approach things [and working in international markets] gives you a different perspective to take the work to the next level."