SXSW blog: Wearing your technology
Naked Creative's Alan MacDonald on how wearable technology has evolved, from Nike and Reebok to a mind-controlled bicycle.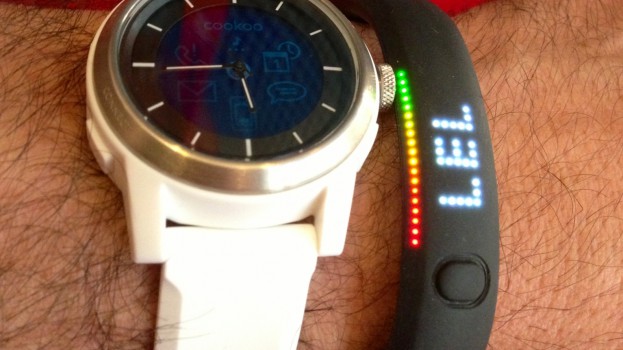 The team at Naked Creative is blogging from SXSW Interactive this week. Check back for more from the festival, and follow their micro-blogging progress at SXSW.nakedcreative.com.

By Alan MacDonald, partner, Naked Creative

In 2007 I was fortunate enough to work on the Global Motorola business. Back then I worked on a few very exciting new product launches, including the Bluetooth-enabled Oakley sunglasses and the Bluetooth-enabled Burton ski jackets. Both of these products essentially enabled their owners to remain reachable by phone. Fast-forward to present day where at SXSWi the latest news from the floor is that 2013 is the year of wearable technology.

Things have definitely progressed since 2007 in terms of available products, but more importantly, the extent to which these products make us more efficient and more connected.

The prevailing technologies these devices leverage are Bluetooth and Wi-Fi, or a combination of the two. Typically they connect to and/or are managed by an app or desktop solution.

We're going to see a shift in the form factors of these devices, which today are sold as mainly bracelets, watches or "Glass." The form will evolve quickly into new technologies such as cosmetic sensors (sensors that stick to the skin) and open up the field to a myriad new players and applications.

A few examples that I'd like to highlight have come a long way since the Burton ski jacket or Nike's running shoe-inserted pedometer. The Cookoo watch falls under the fashion category of wearable technology. The watch connects to your app via Bluetooth and vibrates/beeps when triggered by no less than 25 user-defined events including missed call, SMS and Facebook message. The watch also allows you to check in via Facebook and locate your phone should you misplace it.

Also in the fashion accessory category is the Pebble watch, which is targeted to the active techie. Whether you're a runner, cyclist or golfer, the watch can keep you updated with valuable information all while streaming music to your Bluetooth headset.

The latest trend from SXSWi this year are devices that fall under the "Self-Tracking" category, which means they perform some form of automated monitoring. The most well-known item within this category is the Nike FuelBand, which is a wrist band that can track calories, steps and fuel, and allows the user to sync that data directly to an app or website at the touch of a button. This device and others like it deliver tons of body data, which the user can then use to change behaviours. Almost unbelievably, tracking technologies are expected to produce a bra that can sense early signs of breast cancer.

Another fantastic device that has health care applications is the Reebok CheckLight. This device could ultimately safeguard football players by alerting the referees of head impact and possible trauma by illuminating a light on the player's helmet. Awesome.

Then for the more abstract, Deeplocal has developed a Prius bike, which has gears that are changed by the rider's mind, NO HANDS!

With all this wearable technology, is it going too far or is it a benefit to us? Is it competing with Paula's blog post The Age of Annoyance?

I'd like to leave you with a futuristic look at wearable technologies. I'd say this is 3.84 years away.