SXSW blog: The power in our pockets
Naked Creative's Paula Swirla takes a look at some innovative apps, from one that preps you on people before you meet them to one that creates a personal cloud for your files.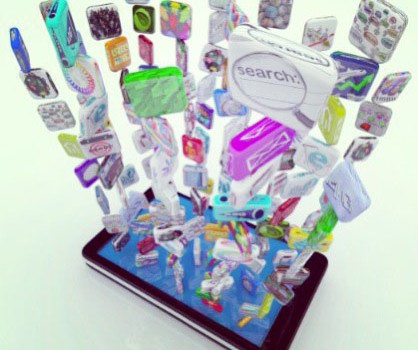 The team at Naked Creative is blogging from SXSW Interactive this week. Check back for more from the festival, and follow their micro-blogging progress at SXSW.nakedcreative.com.

By Paula Swirla, group account director, Naked Creative

Our media consumption and device expectations have changed. Spending the last four days completely immersed in the workshops, sessions and culture of SXSW Interactive has opened my eyes to just how true to life this ambiguous statement is.

I spend the majority of my day interacting with a screen – from my smartphone on the commute to work, the computer screen at my desk, the tablet on my train ride home or the television screen in my living room.  Originally, each device had its single purpose or use but today the divide that once existed between these screens has blurred. We use our mobile devices to watch a live sporting event, a computer to turn the lights off in our homes and a television to connect with friends through Facebook.  Screens are becoming multi-purpose and forming the digital ecosystem of our lives.

It is arguable that the most powerful of these screens, simply due to its portability and constant accessibility, belongs to the mobile phone. These devices are chained to the ends of our fingertips, pressed up against our ears and keep our constant attention while our eyes are open.

Why we rely on this power in our pocket to do much more for us today than they have ever before can be traced to the wild popularity of the app. The rich, immersive experiences apps can offer have caused almost every industry to reimagine their business. Getting an app on millions of phones is fast becoming the most popular strategy for reaching and engaging consumers.

SXSW has been the birthplace of many new apps for start-up companies. Every corner you turn or session you attend, there's a company marketing an app that promises something different or better than its predecessor. The mobile technology finalists in this year's SXSW Accelerator program, below, are just a few examples of the innovation and inspiration on display at SXSW this year.

Charlie: Charlie preps you on people before you see them. By accessing your calendar Charlie knows who you are going to meet and filters through the web to present you with any commonalties between you and your connection, breaking news on their company and social updates.

Desti: Desti is a smart travel guide for the iPad – an all-in-one app for travel discovery and planning. Using natural language processing and SRI-heritage artificial intelligence, Desti delivers a holistic and personalized travel search experience by finding precisely the right places and events based on your needs and preferences.

Precision Augmented Reality Works: PAR Works produces next-generation augmented reality technologies that offer unparalleled precision, speed and resiliency. By providing image overlay accuracy to the groundbreaking precision of millimetres nearly instantaneously on any mobile device, PAR Works is expanding mobile augmented reality applications across numerous consumer, business, and government verticals.

Sprezzat: Sprezzat helps users customize their incoming call screen by streaming dynamic content from their favourite applications. Their flagship application, Thread, is an innovative caller ID and contact-management application. Users personalize their incoming call screen and address book with a consolidated view of the caller's recent communications and social network updates.

Syntellia: Ever thought typing on your touch-screen is frustrating? Syntellia's revolutionary keyboard technology, Fleksy, is powerful enough that you can type without even looking at the screen. Wave goodbye to typing frustrations and welcome happy typing on mobile. Typing on your smartphone can be as easy and natural as typing on your laptop.

younity: younity creates a personal cloud for all your files – built from your devices and your online services – so that all your devices work as if they were a single device. You can have all of your files on all of your devices all of the time, without syncing and without storage limits.

Zoomdata: Take streaming data, an array of beautiful visualizations and a user experience designed for mobile touch-screens, and you have Zoomdata. Connect to internal and external data sources, combine, merge and crunch data streams, visualize the results in real-time, and provide instant access to your colleagues.

FixUp: FixUp is a mobile application connecting users to experts (handymen, plumbers, electricians) instantly through iPhone video. Users search for nearby/reviewed experts to fix anything fast, 24/7, billable per minute. If the problem requires a home visit, the app facilitates an in-person consultation utilizing geo-location and a secure payment system.

inTooch: inTooch is a mobile application that allows people to easily and quickly stay in touch with important personal and business contacts. In a snap, you can exchange your contact details, connect people on your social networks, store where you met and find out instantly what friends and interests you share.

Jifiti: Jifiti is an in-store social gifting platform that allows shoppers to share, purchase and redeem gifts while walking through their favourite stores. Using the Jifiti app, shoppers can walk in to a store with a wish and walk out with a gift.