Endeavour gives creditors notice
The Toronto-based agency launched in 2005 and worked with brands such as TIFF, the CN Tower and Cineplex.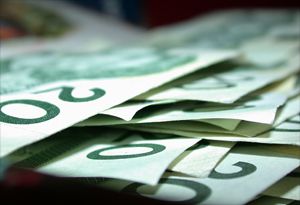 Toronto-based agency Endeavour Marketing has sent notice to its creditors that the company is being wound up.

"We are writing to advise that effective Feb. 28, 2013, the Company is being wound up so that assets can be monetized and distributed to creditors," says a letter from the company's chairman Larry Latowsky, obtained by strategy. Enclosed with the letter is a Proof of Claim form for creditors.

Endeavour was launched in 2005 by partners Barry Avrich, Tori Laurence and Latowsky and has worked on campaigns and promotions for the Toronto International Film Festival, the CN Tower, Cineplex, East Side Mario's and the Art Gallery of Ontario. In 2010, it teamed up with Trajectory to win the branding project for the Toronto 2015 Pan and Parapan Am Games

Avrich and Laurence say they left Endeavour "about two weeks ago" to launch a new Toronto-based agency, BT/A Advertising, although Avrich said they couldn't comment on the status of Endeavour.

"Tori Laurence and myself have worked together for over 15 years and just decided that we wanted to go in a new direction as an agency," he added. "And we left and started a new one."

He declined to talk about BT/A's client list since the agency  is in its infancy.

The story will be updated with more information as it becomes available.