Government of Quebec questions openness
The provincial government has launched a new multi-platform campaign that challenges people's perceptions about homophobia.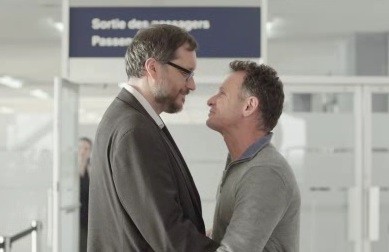 The government of Quebec is encouraging its citizens to get involved in the fight against homophobia with a new campaign that asks them to question how open they really are when it comes to questions of sexual orientation and identity.
Targeting "everyone," the campaign also challenges the perception that homophobia is only persistent among older generations.
With media and creative by Cossette's Quebec bureau, the "Really Open" campaign features TV ads running on conventional and specialty channels, including TVA, SRC and RDS, as well as digital pre-roll and banners on Lapresse.ca, Radio-canada.ca, Canoe.ca and YouTube.
The video creative depicts a man waiting at the airport for his partner. When his partner is revealed to be a man, a narrator asks viewers if their opinion of the men has changed.
The campaign also relies on a microsite, which hosts a quiz to test how open people are, and English radio ads in specific markets, including Montreal.
Josee Otis, media planner, Cossette, says that the TV elements of the campaign aim to leverage popular shows, such as La Voix, which draw large weekly audiences, while the microsite was designed to give Quebecers a portal they could interact with and share via social media.
She adds that the campaign is the first the government has launched around the topic of homophobia.
The campaign will run until the end of March.