Up your game with youth
Mike Farrell on the need to go beyond crowdsourcing and user generated content to reach today's young people.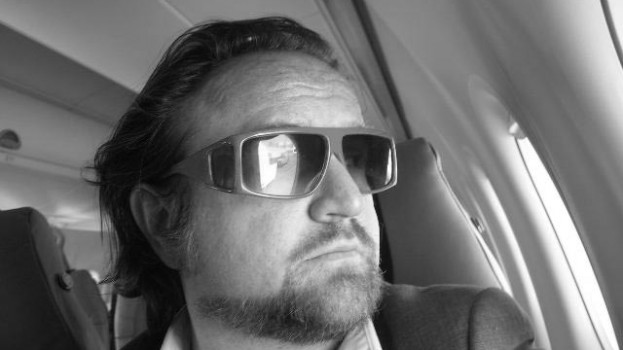 By Mike Farrell

Last year, I wrote a forum article for strategy bemoaning the lack of rebelliousness among the mainstream and brand-focused conservatism of young Canadians. It seemed incongruous with the Millennial consumer revolution of the 2000s, where brands were basically put on watch to be more accountable, transparent, honest, as well as socially and environmentally responsible.

I also noted that the 37% of young Canadians who (in a custom study by Conversion, in partnership with strategy and SPC Card) identified brands that no one else in the study had mentioned as "their favourite," were again (in a flashback to late '90s pre-Millennial tension and the gritty hip street shots of Vice Magazine) where the action was.

What a difference a year makes.

Judging by the current youth cultural landscape, the "eff you pendulum" is showing some strong signs of swinging back to the fore, and we as marketers should be prepping to up our game as authenticity, innovation and a sense of DIY-driven self-identity are becoming more present on a mainstream level.

The waning popularity of twee folk music, long the very safe and staple soundtrack of brands trying to convey their groundedness while referencing a prep school-ready attitude, is one clue. So too is the steady decline of faux rebelliousness in the form of electronic dance music – I'm looking at you Swedish House Mafia (may you rest in peace).

Instead, the current new wave of influential soundmakers include the straight-from-Harlem and robustly-weedy sounds of A$AP Rocky, the overtly sexual cussing and cooing of Azealia Banks, a slight return of '90s Riot Grrrl punk rock, the singularly untraditional, and totally self-defined images and sounds of gay-positive hip hop crooner Frank Ocean and, to a lesser extent, Toronto's still mysterious The Weeknd.

Fashion styles are also tapping into this current, with throwback denim and flannel notes referencing the heroin chic, isolation and screw-the-man rock 'n' roll of grunge. And one need only browse the web pages of Rookie magazine or check the thrown-together style cues that walk across almost every scene of Girls to get a real sense of the self-definition and anti-mainstream trending that is once again helping to shape the perception, and consumerist trends, of young North America as we speak. Repurposed and contemporized notions of "the street," having your own voice and flying your freak flag high are something we must all pay attention to.

On a commercial level, I believe that nothing better embodies this spirit of self-definition and anti-corporate tonality than the surprisingly accelerated success of crowdfunding in 2012. Kickstarter, with an impressive year-over-year success rate of 44%, has generated more than half-a-billion dollars in pledges since its inception in 2009 with more than $150 million pledged in the past 12 months alone.

Importantly, the lion's share of these pledges is coming from those aged 18 to 34 and from households in the lowest segment of income (zero to $50,000 per annum). Power to the people, especially younger people, indeed.

These clear identifiers of change within North American youth culture are important for our industry to acknowledge, learn from and adopt into all that we do.

I would opine that kids will soon call B.S. on a variety of techniques and strategies brands and agencies have been rolling out steadily and safely during the past five to six years in their quest to woo the coveted young consumer. "Crowdsourcing" stunts that largely pay lip service to real involvement and are generally old-school aspirational are in the crosshairs. Same for youth-oriented CRM strategies and loyalty programs that speak to "the power of your voice and wallet" but fall woefully short when it comes to authentic communication with, and editorial control from, the same youth these programs are allegedly designed for.

In the coming days we might all just have to get a little more real to drive real results when it comes to youth.

Mike Farrell is SVP, research and strategic insight at Conversion Marketing-Communication, which helps clients adapt to the new realities of today's digitally-driven brand landscape.