Creatives' salaries rising
More than three-quarters of creative industry folks are optimistic about their future, according to this survey by the RGD and Creative Niche.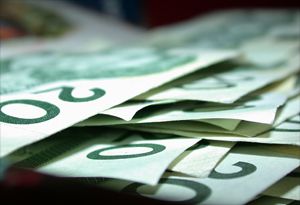 A Creative Earners survey found that salaries for creative communication professionals are rising across Canada, despite continued economic pressures.

Produced by the Association of Registered Graphic Designers and creative staffing firm Creative Niche, the survey polled 2,890 people across different creative specialties, including graphic design shops, ad agencies and media buying firms.

As of 2013, art directors take home a median national salary of $60,500, topping out in the GTA at $65,000, while the Prairie provinces round out the bottom end at $41,000. Creative directors make a median of $78,000, with a high of $83,500 (GTA) and a low of $57,000 (central Ontario, excluding the GTA). Copywriters make a median of $55,000, with a high of $62,000 (Alberta) and a low of $47,000 (B.C.). Account managers bring in a median of $65,000 (topping out at $80,000 in Eastern Ontario), while marketing managers bring in a median of $60,000 (with Quebecers paid the most at $80,000).

Data wasn't broken out for average salary increases at agencies, but graphic designers saw an average climb to $55,000, up from $50,000 in 2008, while online specialists' salaries grew to $64,500, from $52,500 in 2008.

Only 29% of respondents said they were paid overtime. The most likely candidates to be paid overtime were intermediate and senior graphic designers (at 36% and 35%), while the least likely were ADs (12%), CDs (11%) copywriters (10%) and owners (5%).

Of the employers who filled out the survey, 63% said they plan to hire full-time staff within the next 12 months, while only 3% said they plan to cut staff.

A clear majority (79%) of people in the industry are optimistic about the profession's future, while only 5% have a negative view.

Download the full report here.