Cannes blog: Things I learned at the festival
Boston Pizza's Drew Campbell, part of the three-team Young Marketers contingent Canada sent to Cannes, shares his final thoughts on the Festival of Creativity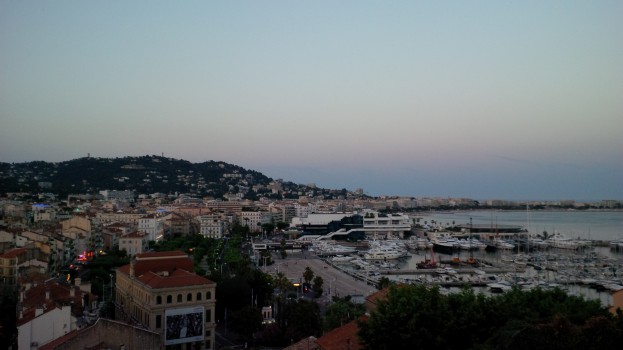 This year in addition to the Canadian Gold Globe and Mail Young Marketer team coming to Cannes to compete for the Lion, the Silver and Bronze teams are also here, thanks to sponsors Campbell, Kruger, McDonald's, Maple Leaf, Microsoft, Molson Coors and Nestle. The Young Marketers are curating the best of what they experience and sending the inspiration back to Canada. Drew Campbell from Boston Pizza on what he learned at the festival.

There are a lot of people who are making a lot of money to convince us that it's the "year of content creation/mobile/direct engagement…etc". Although, there's a little bit of truth to all of those, the reality is that print isn't dead and the simplest ideas are still the best ones. Here's what else I learned in Cannes.

·     This is the city where bad work habits go to die. Through speaking with Canadian attendees, there was a consistent sense of rejuvenation and a permeating feeling that "although spring break is coming to an end, we're excited to get back to school on Monday". Throughout any creative/communication process, it's all too easy for us to make exceptions in the interest of rushing a piece out the door (ie. "we can't miss our POS timelines so let's just let this one slide… "). The standard for quality work at Cannes is unrivaled and the self-expectation to adhere to that standard once we return to our daily lives is apparent. Although that feeling may fade, if this event delivers a period of better results and mutual demand to hold each other's work accountable, it's been successful.

·     Despite what Don Draper or Roger Sterling have taught me, most members of the advertising community will choose to go with a glass of rosé over an Old Fashioned any day of the week.

·     Cannes is a huge opportunity for client/agency relationship development and subsequently the production of better work, but somewhat bizarrely, Brazil and the United States have embraced this partnership approach better than most Canadian organizations as exhibited by their attendee levels.

·     Seeing P Diddy speak at Cannes = Awesome. Seeing P Diddy speak at Cannes and go on a rant about his love for yogurt and eavesdropping on his kids for good ideas = "Awesom'er".

·     When pushed, the human body really can survive on disturbingly low levels of sleep when counterbalanced with a generous portions of baguettes, café' and complimentary Coke.

·     People at Cannes understand the power of data. The client "research guy/girl" is about to become one of the most influential people in the organization and the best creative teams have started to involve them in their process.

·     The marketing/advertising industry recognizes the importance of mentorship. With some of the most respected industry people in attendance, there is a remarkably level playing field at events and an unrivaled opportunity for industry veterans to share war stories in an effort to set their country's participants up for future success.