Back page: Retro Television
Agency Red Urban dreamed up this mini USB-powered television device.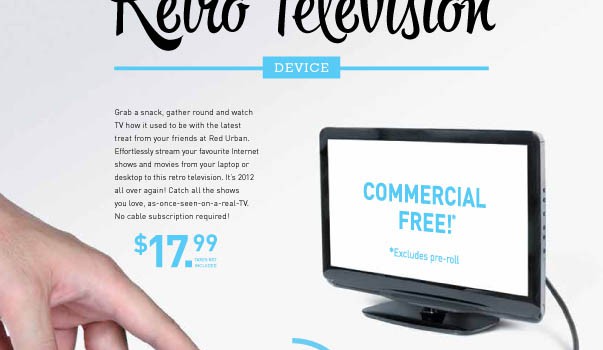 Grab a snack, gather round and watch TV how it used to be with the latest treat from your friends at Red Urban. Effortlessly stream your favourite internet shows and movies from your laptop or desktop to this retro television. It's 2012 all over again! Catch all the shows you love, as-once-seen-on-a-real-TV. No cable subscription required!