Amanda Ploughman named VP marketing at Shaw Media
The former MediaCom and Pelmorex Media CEO's new oversight includes both the company's specialty and conventional channels.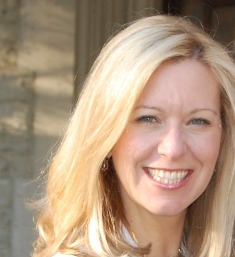 Shaw Media is tapping the expertise of former media agency and broadcaster CEO Amanda Ploughman to lead its marketing division.

Ploughman comes to Shaw Media from specialty broadcaster Pelmorex Media, which operates The Weather Network and French-language MétéoMédia. Prior to that, Ploughman was president and CEO of the Canadian division of media agency MediaCom, a post she took over in 2007 and held until 2010.

Effective early October, Ploughman's new role as VP marketing includes oversight of its specialty and conventional TV brands.

With a background in both media strategy and broadcasting, Ploughman brings a unique skill set to the media co, which, like all broadcast media companies, faces the dual challenges of fragmenting viewership and ad dollars.

"Amanda possesses a solid track record of leading businesses and teams through complex environments," Jim Little, CMO, Shaw Communications, said in a statement. "She is a savvy industry veteran who intimately understands the needs of both advertisers and consumers, and will be a valuable addition to the media team."

The announcement from Shaw comes on the heels of news that former VP of speciality marketing, Muriel Solomon, was departing the media co. No reason was provided for Solomon's departure.

Former VP marketing Jamie Schouela departed last year; he has since joined Blue Ant Media as its EVP of marketing and communications.