OgilvyAction rebrands as Geometry
The name change comes on the heels of WPP's merger of the global network with JWT Action and Grey's G2 shopper marketing arms into a single independent agency.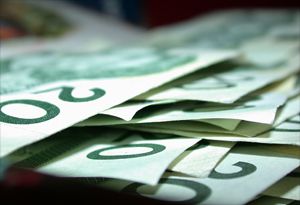 Toronto and Montreal's OgilvyAction, the agency's shopper marketing arm, has been rebranded as Geometry Global, as part of a new agency launch from WPP Global.
The holding company unveiled Geometry in June, bringing together shopper marketing and activation agencies across its JWT (JWT Action), Ogilvy & Mather (OgilvyAction) and Grey (G2) networks to form a single independent agency.
Because neither JWT Canada or Grey Canada had shopper marketing divisions, OgilvyAction is the sole office in the country and will maintain its existing structure and continue to work out of Ogilvy's downtown office, says Nancy Madonik, managing director, Geometry Global Toronto. There were no client conflicts on the local level as a result of the merger. Madonik says prior to the name change, the agency had been in a growth mode.
To promote the new name, the brand will be going out to a number of industry conferences over the next few months to engage with new potential clients, retailers and influencers across the industry, Madonik adds.
The change globally means the local office has access to a wider network, allowing it tap into former JWT Action and G2 agencies around the globe.
Globally, the move was made to address client demand for brand activation and meet the need of the growing shopper marketing industry (an estimated US$50 to $60 billion industry, according to Grocery Manufacturers Association). The global network will specialize in in-store and out-of-store retail activation, through various means, including digital, social, media and mobile.
Toby Hoare will be chairman of Geometry Global based out of London, and will stay on as CEO of JWT Europe and JWT London. Steve Harding, former CEO of OgilvyAction will take over as Geometry's first CEO, based out of New York.
"The global context adds another dimension," said Harding in a release. "Marketers and retailers alike look to capitalize on consumer spending in fast-growing markets. Geometry Global combines all these together under one roof in more places around the world than any other network of its kind."