Tromba Tequila attempts world record
The Toronto-based spirit will gather about 1,000 people for a giant taste test to demystify the misunderstood liquor.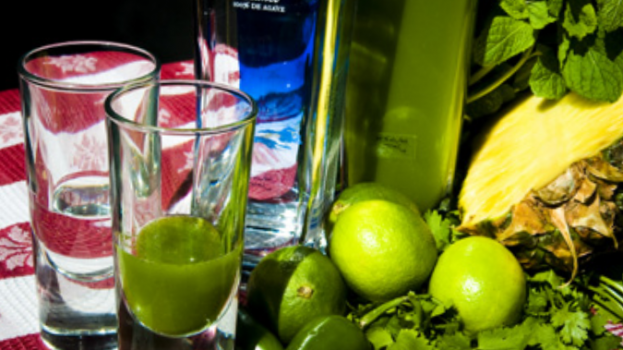 Toronto-based Tromba Tequila is trying to beat a world record for largest group of people sipping the agave spirit tonight.

The brand, founded by CEO Eric Brass just 16 months ago, has already claimed second market-share spot for premier tequilas at the LCBO.

Sales and marketing has been built largely in restaurants in Toronto (Brass says he went around the city with bottles in his backpack to sell to owners) and on in-store marketing materials (including a free cocktail guide handed out last February). Now the brand is taking things a step further to get people to give tequila a shot.

"I thought tequila was that horrible shot at the horrible bar at a seedy hour of the night," says Brass. "Tequila is one of the most misunderstood, misrepresented spirits in the world. So to get it into people's mouths is so important to us. Once you try good tequila, you say, 'This isn't tequila. This is soft, it's sweet, [and] it's easy to drink.' So having more people doing that all at one time is going to be fantastic."

Tonight's tasting, held at the Tromba warehouse in Toronto's west end, is expected to draw in 900 to 1,000 people, Bass says, at a ticket cost of $39 per person.

The tasting comes just in time for the brand's expansion into the western provinces and B.C. last month and it recently signed a partnership with an unnamed U.S. distributor to carry the brand in a handful of states starting in 2014, which Brass couldn't reveal at press time.