NABS offers chance for revenge
Back for its third year, ad industry execs, including Brent Choi, Angus Tucker and Christina Yu, will be auctioned as interns to the highest bidder.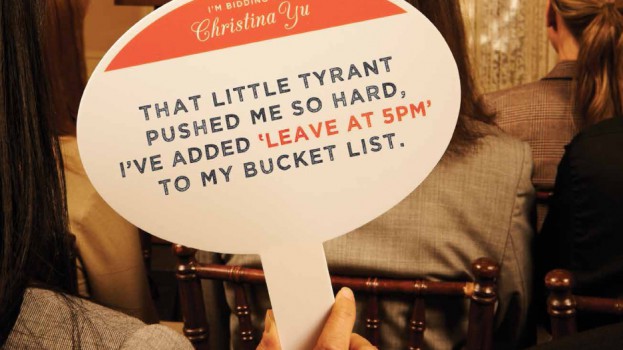 The National Advertising Benevolent Society (NABS) Vintage Intern Auction is back for a third year and this time it's all about payback.
With creative urging agency types to seek revenge on some of Canada's top marketing executives, the charity auction will let companies bid for the rights to have the execs serve as unpaid interns for a day.
"As this program expands, we are finding the industry's top leaders and talent are eager to volunteer as interns," NABS Executive Director Jim Warrington said in a statement. "This fundraiser has become an annual highlight, and the humour around this year's revenge theme is hard to beat."
Some industry names up for auction this year include JWT's Brent Choi, Red Urban's Christina Yu, John St.'s Angus Tucker and strategy publisher Mary Maddever. Opening bids are set at $2,500.
Zulu Alpha Kilo came up with the idea for the campaign and is behind the creative for the 2013 auction. With media handled internally, the integrated campaign includes a bidding microsite (which closes Oct. 31), an edgy video directed by Neil Tardio from Partners Film, an OOH buy through Zoom Media, with 77 posters located in Toronto, Calgary, Edmonton and Vancouver, as well as print ads in the October issue of strategy, online banners on MiC and strategy and ads within the MiC newsletter and Brunico e-blasts.
NABS is a 30-year-old charitable group that provides assistance to people in the communications and related industries who may need help due to illness, injury, unemployment or financial difficulties. Last year, it raised $26,000 and this year NABS has set a goal of raising $35,000. All proceeds go to help the 1,300 families supported by NABS in 2013. The auction runs until Oct. 31.