Luc Perreault joins Palm + Havas
The former KBS+ VP/CD (pictured top left), joined by new CD Jean-Christian Bizier (pictured top right), will lead all creative output for the Montreal shop.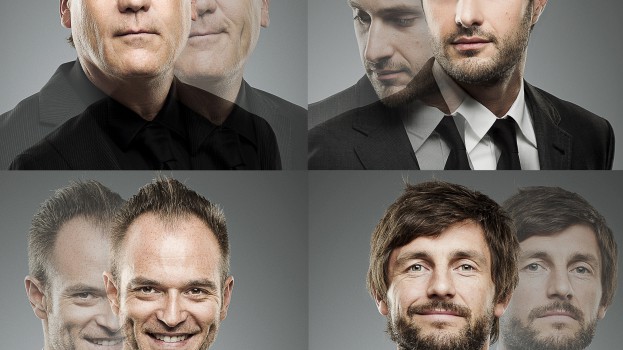 After 12 years as VP/CD at KBS+ Luc Perreault has joined Montreal-based Palm + Havas in the same role, stepping in to lead the agency's creative across all disciplines.
During his time at KBS+ Perreault worked on various accounts, including Target, Air Canada and the Dairy Farmers of Canada.
He's joined by Jean-Christian Bizier, former art director at Lg2. Rounding out the agency's creative team are Etienne Bessette, who was recently promoted into the CD role, and existing CD Neil Frisby.
"I'm very excited about the challenges that await me," Perreault said in a release. "The agency's philosophy and its affiliation with the Havas network really meshes with my interests and values."
Pictured, clockwise from top left: Perreault, Bizier, Frisby and Bessette.
Correction notice: an earlier version of this article stated that Bizier was former chief creative officer at Marketel. We regret the error.