MAOY Honourable Mention: Starcom MediaVest Group's content push
The media agency is recognized for work for P&G, Express and Microsoft.
Media planning? Today's business is more about creating experiences for consumers, says Bruce Neve, CEO at Starcom MediaVest Group (SMG). That's why, he says, content is placed at the centre of more projects going out the door, some of which put the Publicis-owned agency back on the MAOY shortlist with a fourth place finish, a spot it last held in 2011.
For example, SMG worked with Blue Ant Media's Aux magazine to launch Samsung's Galaxy S4 this summer. The deal included launching the music magazine on Android phones and creating a branded content series around emerging artists.
Building out the amount of content at the agency meant hiring specialists in the field on most of SMG's teams, groups that have been growing overall with six top-level hires in the digital department this year. That growth began at the top with new SVP of digital media Jeff Thibodeau joining the department following six years at MediaCom Canada.
SMG is also working to build out its content across French Canada, announcing this spring that it is forming a strategic alliance with Montreal-based agency BCP to grow the media shop's capabilities and understanding of consumers in the Quebec marketplace. The new group is led by BCP's executive VP and general manager Carol-Ann Kairns, who is now also the executive VP of Starcom MediaVest Group Quebec.
"Aligning with BCP gives us deeper integration, insights into local consumers, and a more seamless capability to reach French-speaking audiences, which we can leverage to solidify our footprint in the Quebec market," said Neve.
A deeper understanding of its consumers is key to the agency creating meaningful experiences, and being part of a larger holding company (soon to be even larger with the Omnicom-Publicis merger), gives the group access to information around the world, Neve says.
"Access to worldwide research allows us to see things like millenials in Toronto being more similar to millenials in the U.K. or Australia than they are to older Canadians. Also, the kinds of global deals we can do with companies like Google or Facebook bring us opportunities that would be difficult to develop locally on our own."
Neve says that moving forward SMG will be digging even deeper into the possibilities that have opened up around connected consumers and the sheer amount of data they create.
"A lot of what we are doing in terms of collecting and generating the data that consumers are producing is just scratching the surface so far," he says.
*****
New business: Glentel, Express, Crayola, Hailo and TransCanada.
New Hires include: Jeff Thibodeau, SVP Digital; Scott Atkinson, VP, digital director; digital directors Aleiza Alerta, Ming Liew, Eleni Pappas, Sean Perkins.
Staff: 180
Office: Toronto
*****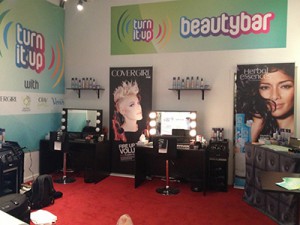 P&G gets its glam on
P&G's beauty brands are typically perceived by girls ages 18 to 25 as the "drug store brands." The company wanted to change their view to be more positive and have young girls think of them as their "Big Night Out" BFFs.
It enlisted Starcom MediaVest Group to link P&G brands with music and memorable occasions. Partnering with the MuchMusic Video Awards, the agency transformed Toronto's Queen Street into "every girl's beauty fantasy" with pop-up "beauty bars" where they could test the brand's products and share their looks with friends. More than 25,000 girls were exposed to the beauty bar
The agency also created a second-screen platform for girls online (average time spent was 18 minutes), where they could view exclusive camera vantage points during the live show as well as participate by completing polls that asked which cameras they wanted to see during commercial breaks.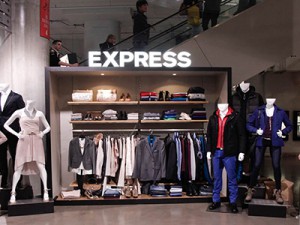 Express steps onto the runway
New Express clothing stores were slated to launch in Canada in the fall/winter of 2012. With no creative agency to provide assets, the brand approached Starcom MediaVest Group to help drive more traffic.
To help consumers envision Express clothing in their closets, the agency built a mobile closet that showcased the content in a way that a mall could not, by bringing the brand to the streets and into the target's (20- to 30-year-olds) points of reference.
The Express closet was introduced during Toronto's World MasterCard Fashion Week, with a runway show filmed and live-streamed on YouTube as well as on two billboards in Toronto's Yonge-Dundas Square (across the street from where a new store was going to open).
During Fashion Week, the agency also created daily vignettes featuring Express celebrity models and marketing leaders commenting on the trends of the week. And post-Fashion Week, the mobile pop-up was placed in high-traffic areas such as malls and cinemas.
The "pop-up closet concept" is now a global best practice and is being used in markets in North and Latin America as well as the Middle East.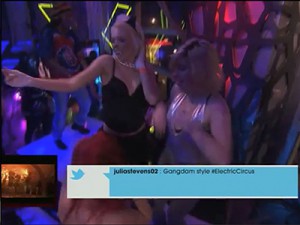 Microsoft reboots Electric Circus
The Electric Circus TV program, which ran on MuchMusic and Citytv from 1988 to 2003, let people audition for the chance to dance on camera while dressed in their best clubbing outfits.
In the fall of 2012, Microsoft decided to bring back the live dancing show in a special Halloween episode on MuchMusic and Muchmusic.com in celebration of the launch of its Dance Central 3 Xbox videogame. People could audition to be on the show, which included songs found in the game and featured 150 Canadians dressed in club attire and dancing, just like the game's avatars.
Before the show was broadcast, MuchMusic's flagship program New.Music.Live featured dance crews battling for a finalist spot on Electric Circus and the chance to win $5,000 in a dance-off during the program.
The show became a trending topic on Twitter not only in Canada, but worldwide.
Hundreds of people showed up for the two-day auditions and MuchMusic received 50% more contest entries than projected. In addition, the Dance Central 3 game received over 4.5 million impressions as a result of bringing back the Electric Circus show.