They're called commercials for a reason
Dare Vancouver's Derek Shorkey on the need for agencies to practice creativity that yields business results.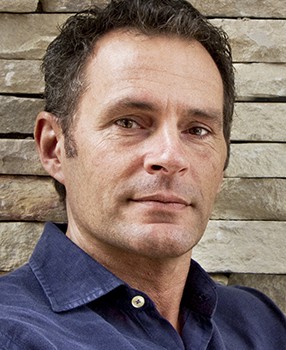 By Derek Shorkey

Ah, the Agency of the Year issue. The perfect time to reflect on beautifully crafted work from an industry blessed with untold talent, ample ambition and inspiring intellect. But perhaps it's an even better time to ask clients if the creative that agencies are serving up is actually doing what it's supposed to do.

Clients hire us to add value to their business. We use creativity to do that.

Creativity is the original and ultimate problem solver. And we've got it in spades in this industry. But here's the rub: some agencies seem to overlook that creativity is a means to an end, not the end in itself. And that really hacks clients off. It's among the many things that have contributed to a diminished role and regard for agencies by clients. We've been masters of our own decline.

While there's much mojo remaining, we've been increasingly supplanted to supplier rather than valued business partner. We've been commoditized and procured. Account assignment terms have shortened. Reviews seem to come on a whim. Even on the client side, the average length of tenure for marketers is being "abbreviated." None of that helps.

But there's a way back.

It's not digital versus traditional. It's not big versus small. It's not multinational versus independent. It's simpler than that. It's about creating value with ideas that yield against business objectives. Nothing earth-shattering in that.

We need to practice creativity in an applied way with genuine commercial intent. It should still be expertly crafted, insightful, beautiful and compelling. But it must serve business objectives. We need to direct, deploy and nurture for the right kind of yield. That yield is what makes business tick. And it's what will help bring the balance of power back in proportion and cease the slide in agency perception. If we are seen to be relentlessly pursuing (and delivering) directly against these business objectives, our own value as a true partner will be rightfully returned.

And rewarded.

Clients are screaming for it. And even if they're not asking, they're facing a real, if not desperate, need for it. We need to share in the responsibility for business issues and delivery against them. Moreover, it should be seized at every opportunity. For it is just that, both a responsibility and an opportunity.

If and when we do that pointedly and consistently, we will see agencies again in ascendency. It will bring back some shine, purpose and enhanced perception to a challenged industry. With that, will come an evolved industry, more trust, better access to decision-makers, bigger budgets and more chances to do more good. And we'll stop kicking our lunch boxes around while patting each other on the back.

It's about understanding a client's business and seeing things in ways they cannot. It's perspective and bravery and talent and hard work. It's not about data alone, nor insights, nor a better understanding of the consumer or the marketplace. It's any and all of those things. It's a complex and somewhat abstract hierarchy of things that congregate and cross-pollinate to generate ideas of value.

We need people who understand the business. Deeply and truly. We need insights (not just facts or data) that are tied directly to business advancement. We need greater accountability for our work. We need people with an appetite to solve problems, not just make beautiful things. We need to push for more flexible compensation frameworks that register and reward our contribution to a client's business.
We sit at the glorious (and often frustrating) intersection of art, science and commerce. Thankfully, there will always be an element of magic and mystery in that mix. The human factor ensures that.

But there should be no dilemma around craft versus commerce. In our industry, these cannot be mutually exclusive. We are paid, trained and have all freely chosen to find and deliver against that delicate balance.

We are purveyors of creativity; the most powerful weapon in business.

We cannot shy away from responsibility for commercial yield in the practice of creativity. The onus is on us (get it?) to demonstrate value, not defend hourly rates.

After all, they call them "commercials" for a reason.

Derek Shorkey has recently returned to Canada as SVP, managing partner at Dare Vancouver. Previously, he was CEO for Grey in South Africa and CEO for Publicis in Russia. He's also worked with Coca-Cola and operated his own indie shop.