Stoli explores origins of originals
The vodka brand and Toronto-based Jacknife Branding & Design delve into the fictional history of hair bands for new branded content play.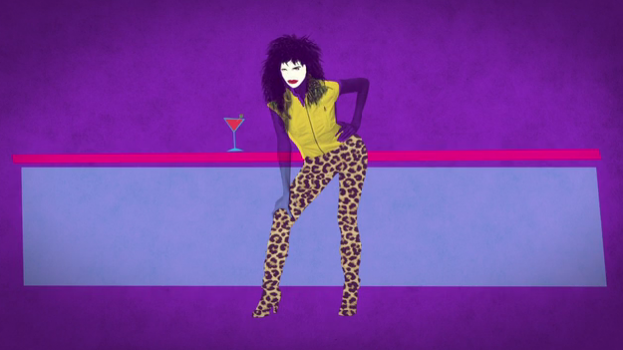 Stolichnaya (Stoli) Canada and Toronto-based Jacknife Branding & Design have found a way to add to the vodka brand's global content pool, Orgnl.TV.

"They built this online platform in search of the most original people in arts, music and fashion," says Marawan El-Asfahani, partner and CEO of Jacknife. "In 2013, Orignl.TV evolved into an editorial channel that celebrated originality and applauded the exceptional."

About seven months ago, the agency and the brand's Canadian arm decided to take the opportunity to delve deeper into the content creation space and examine the "Origins of originals," El-Asfahani says.

On Monday, they unveiled the first of four 90-second to two minute videos that'll be pulsed out over the next four weeks, highlighting in a humorous (and fictional) tone the "Origin of Hair Metal" (check it out below), directed by Hector Herrerra. The next videos will feature "historical" examinations of tennis on the radio, the ice cube and the French exit (the practice of leaving early without saying goodbye or paying for their share of the bill).

"The inspiration was really about irreverence," El-Asfahani says. The four videos – and the teaser trailer released last week – will be promoted by the brand's social and owned networks, as well as through organic seeding, he says.

A media buy from Vizeum also includes digital expanding ads on Vice.com, chosen for the publication's unique content mix, which mirrors the type of content found on Orgnl.TV. The Vice buy, which goes live today and will run until the end of December, doesn't specifically promote the "Origins of originals" videos by Jacknife, but rather promotes the content channel, says Jamie Camden, media coordinator at Vizeum. The expandable ads will also allow visitors to sample some of Orignl.TV's video content in the ad, before being directed to the brand's page.

Both the banner ads and Orgnl.TV content target the brand's sweet spot of "urban explorers," which El-Asfahani says are people who want authentic experiences, who are daring, tech-savvy and cultural lovers who are engaged in art, fashion, technology, music and food.