Booking.com kicks off first-ever Canadian push
The hotel-booking website is adapting its TV buy each week based on online traffic spikes following commercial broadcasts.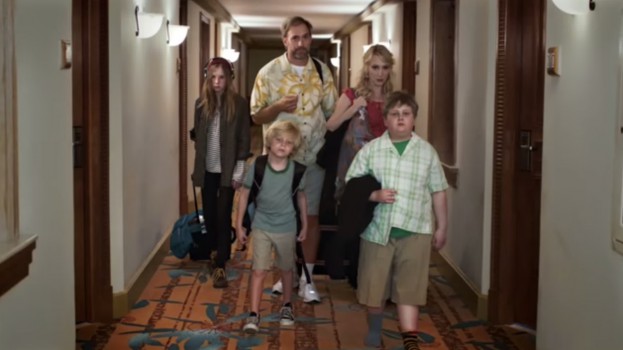 Booking.com will launch its first-ever traditional marketing push within the Canadian market on Wednesday with creative by Wieden + Kennedy Amsterdam and media from Wieden + Kennedy New York.

Starting next week, the online travel booking site will start rolling out a number of spots, including three that are already in market in the United States, says Canadian-born expat Darren Huston, CEO, Booking.com. The creative is focused specifically on that feeling of euphoria when, after hectic travel, a hotel room meets all a traveller's expectations, he says.

"We tested it quite extensively with Canadians," he says. "And they're even more attracted to the humour [than Americans, where some of the commercials have been on air for about a year]. They also see themselves in the characters, and that's very important too."

The commercials target a wide-swath of the population, he says. Within the Canadian market, there's an even gender split among Booking.com users and the site attracts everyone from the high-powered business executive to the thrifty college student.

To reach the wide-ranging audience, the site and the media buyer will test different types of creative across different media channels and will change up the media buy on a weekly basis based on which spots generate the most direct traffic to the website. For example, a business-themed spot, might start on an after-work business affairs show, but based on site visits, might change to air during a sports broadcast, Huston says.

The campaign will live primarily on TV, with no out-of-home or print support, and is focused on building brand awareness for the popular website, he says. Though many people are directed to the website through third-party sites (such as Trip Advisor), the brand wanted to build its top-of-mind awareness.

"We're a word-of-mouth brand, built through direct-response and search marketing," he says. "We have a very high stickiness to our product. People who use it, use it religiously. And the ads are a way to catalyze that conversation. We want to become synonymous with booking accommodations."

Though smaller than some other markets in which Booking.com operates, Huston says the Canadian market is important for the brand, because we're particularly engaged in online deal hunting. Canadians, he says, are most likely to sort through the hotel selection via user-ratings (the site invites people who've booked to rank their experience at particular hotels, which is then aggregated into an overall score), as well as most likely to write reviews for their bookings. He adds that Canadians are more likely than citizens of any other country to leave a positive review of their experience, though he says that might be because of their extensive research beforehand, rather than the stereotype that Canadians are polite.