Lezlie Grossman is on the move again, joining JWT Toronto after a 16-month second stint at Capital C.
Grossman, who started at JWT in December, takes on the role of EVP, managing director. The veteran marketer has held positions at Leo Burnett, MacLaren McCann, BBDO and was managing director at Capital C from 2007 to 2009.
Grossman says she joined Capital C for the second time in August, 2012 to help structure and lead the agency while Tony Chapman focused on strategy and innovation. She left on "very good terms" to join JWT after its president and CEO Susan Kim-Kirkland, whom she had worked with early in her career at Leo Burnett, reached out to her about the new position.
"What attracted me to the opportunity was JWT's long history of doing brand building work for amazing clients, coupled with Susan and [chief creative and integration officer] Brent's Choi's new vision," Grossman says. "Their commitment to bravery, grounded in insights and data, and their passion for creative made me want to join their team."
"I'm thrilled that Lezlie has joined JWT," Susan Kim-Kirkland, president and CEO of JWT Canada, said in a statement. "She has the kind of leadership experience that can truly help us bring our integrated vision to life."
The agency also announced that CD Christian Desrosiers is joining its Montreal office as VP, CD, after three years at Cossette.
He brings experience in producing integrated campaigns for brands including BMO, McDonald's and Amnesty International.
Choi  said he was attracted to Desrosiers' depth of experience in the retail space as well as his ability to think in unconventional ways.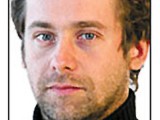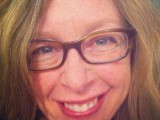 " He will be a key contributor for both our Quebec-specific work as well as national efforts."
Meantime, Brigitte Ledermann has been promoted to ACD at JWT Montréal. She will remain with her partner, AD Sylvie Barrière while tackling new responsibilities.
The agency has been on a hiring spree since winning the Air Canada account in September, including bringing in a VP integrated broadcast in November.