Creative Report Card: Odd jobs and creative outlets
This year's top CDs, including BBDO's Peter Ignazi (pictured) share stories of past employment, secret talents and side projects.
Instead of image pixels, Peter Ignazi (#4) had molecular atoms to keep him company during his first year in the working world. He was once a research chemist at Dow Chemical Company in Germany, a peculiar start for the now award-winning creative head. He eventually entered advertising as an account executive at Ogilvy, played his first copywriter role at Taxi in the mid-'90s and is now at the top of his game as senior VP and exec CD at BBDO.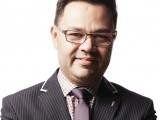 Carlos Moreno (#4), Ignazi's partner in creative, had an equally mysterious career start. Before moving to Canada from his home country of Guatemala in 1982, he made good use of his hands, working as a pizza maker, seamster and upholsterer. He acquired career mileage points as an AD at agencies MacLaren McCann and Saatchi & Saatchi before moving over to BBDO nearly eight years ago.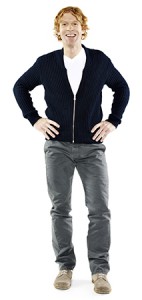 Angus Tucker (#6) reflects on how his first job as a waiter for the Munich Festhaus at Expo 86 prepared him for adland: "Hordes of drunken people would slug German beer and pig's knuckles and do the chicke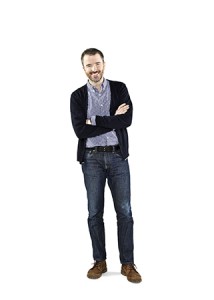 n dance really badly. It was loud and messy. There were fist fights and you'd have to run after people who would bolt without paying. It was nuts. You had to keep your customers happy and keep your dignity in the process – it was the best training ever for advertising." Stephen Jurisic, (#6) on the other hand, got his first break behind the scenes as a burger cook at a Calgary drive-in. "[It was] long hours with a clientele of tow-truck drivers. At least there was free root beer."
Grey Canada CCO Patrick Scissons (#3) says surprisingly his most creative writing came out of the corporate communications department of the federal government, where he started out as an intern. He since moved from junior copy guy at Y&R to senior creative head at Grey in a little more than a decade.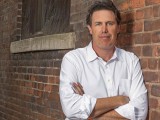 What you might not know about Scissons is that he also owns a videogame company called Birthplace Management Group. "That experience has given me great insight into where digital entertainment is going, and ultimately, where brands will want to be online," he says of what he's learned since launching in 2009. "It's also reaffirmed my belief in finding the best talent. Whether you're making a videogame or an ad campaign, if you have the best talent working collaboratively, you're going to be successful."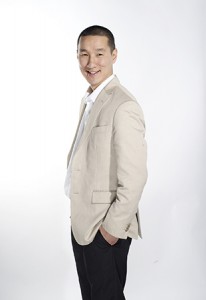 Behind Brent Choi's (#15) creative smarts is a math geek who, for the longest time, hid his staunch business acumen (he graduated from Ivey Business School) because he was convinced people wouldn't want to take creative ideas from a businessperson. His inspiration these days: "There are training programs and courses I've taken, but I find them less helpful. Instead I surf the web like crazy. I try to stay close to the younger teams and really listen to them. I watch people on the street, in hockey rinks, at Walmart. I don't think there's a silver bullet. I just stay curious. Or scared (depending on how you look at it)."