Taxi adds digital CD
The shop has hired Stan Chin, a Cannes Lion award winner who most recently worked at Droga5 in New York.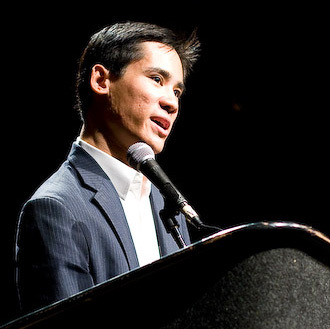 Award-winning creative director Stan Chin is settling in at a new agency and a new country this month. The U.S. expat joins Taxi in Toronto as its CD, digital.

Chin, who grew up in Alabama, was CD and digital leader at Anomaly in New York between 2007 and 2012, working on brands including Converse, Budweiser and Nike, and winning a Bronze Cannes Mobile Lion in 2012 for Captain Morgan's mobile game, Captain's Conquest. He was most recently a CD at Droga5 in New York and started at Taxi this month. Discussions between Chin and the agency began last last year.

He was looking for work in Toronto after getting married to "a great Toronto girl" he says. But he has been intrigued by Canadian creative, he says, after judging work from this market as an interactive juror at The One Show in 2013.

"Seeing the work coming out of the Canadian marketplace, it was being seen on a worldwide disruptive scale," he says. "There is so much talent and creativity here that is really getting noticed on a world stage."

Taxi CCO Frazer Jelleyman says the agency got connected with the CD through recruiters instructed to find quality, hybrid creatives. Chin will work on brands across Taxi's network, including New York, and report directly to Jelleyman.

"Stan is going to be a very important part of the future of Taxi and our clients' business," Jelleyman says. "It's part of our ongoing commitment to bringing innovation to all of our clients."

"My specific ambition and role here is to help [Taxi] become more modern and agile with the changes in the industry," Chin says. "Digital in the industry in many ways has become conventional. We're going to push past the conventional divisions of 'digital' and 'traditional,' and define for ourselves the future of business solutions for our clients."

Photo: Stan Chin speaking at Virginia Commonwealth University's Friday Forum Series.