Shopper Marketing Forum: Tech to track
From virtual reality planograms to digital wallets, we peek at some hot tech emerging in the retail space.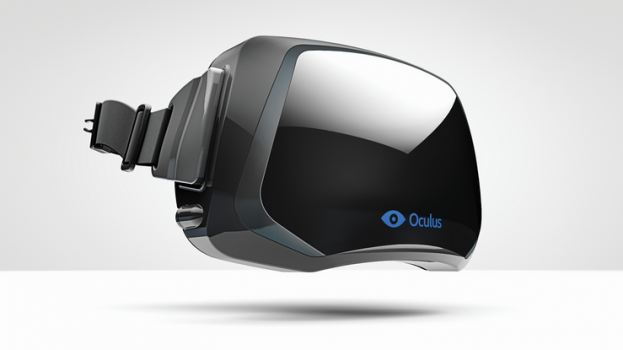 On day two of strategy and Match Marketing's Shopper Marketing Forum, we spied some cool technology marketers should keep an eye on.

Virtual reality in-store testing:

It's no surprise shopper marketers are turning to futuristic techniques to test in-store initiatives from packaging to pricing to POS. With the average grocery store stocking between 30,000 to 50,000 SKUs and the average consumer purchasing only 300 of those every year, there's an increasing need to bring out the big tech guns when mapping out planograms.

Another startling statistic, revealed by Robert McEvoy, shopper insight manager at Mondelez, and Mike Moussallem, senior research director, retail and shopper insights at TNS (during day two of the Shopper Marketing Forum), states a product's packaging generates 150 million impressions each year, with consumers spending a fraction of a second viewing messaging on pack. That truth convinced Mondelez to work with TNS to map out and undergo consumer testing of the company's products in stores using virtual reality, says McEvoy.

The speakers demonstrated the tech with a video that gave a tour of a virtual store, which imitated an interactive video game with CGI effects and a controller at the bottom right corner to allow the user to move through the aisles and pick up items as they go – much like a participant in a real-world testing facility with mock aisles and shelves would do.

Though the in-store testing is similar in nature, Moussallem and McEvoy point out the additional advantages of using virtual reality include: being able to create a disruption-free environment for the consumer; accessing a larger sample size because the virtual reality store can be distributed to more people (typically 100,000 people) right to their homes; and because of the quick results turnaround, the tech is substantially more cost-effective.

Digital wallets:

Soon there will be zero distinction between commerce and e-commerce, noted Jason Davies, VP of eCommerce at MasterCard, as the traditional act of purchasing in store will eventually begin to mirror the online shopping experience. We're already beginning to see the result of connected devices creating new shopping experiences, he says, using pre-ordering, showrooming, location-based offers, virtual storefronts, mobile POS, virtual dressing rooms and omni-channel shopping as examples.

MasterCard's MasterPass, a digital wallet that provides an online storage vessel of a person's banking data in the cloud, is the next step in the company's emerging payments initiative, says Davies. It serves to make purchasing faster and more convenient as it stores up to 25 different cards (from credit to debit, and soon, gift and pre-paid cards), essentially mimicking the physical wallet, and as the company develops the tech, it will eventually allow payments to occur with the press of a single button (right now, the user has to go through several pages of confirmation before making a purchase). Davies sees mobile wallets at the surface of the connected commerce world, providing a foundation for enabling quick at-home, in-store and on-the-go purchasing.