The home run mentality
TBWA's George Nguyen's on why agencies will fail if they ask clients to take all the risk.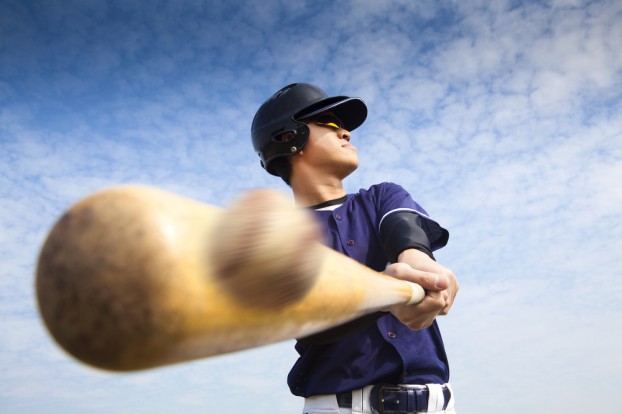 By George Nguyen
In his career, Babe Ruth hit 714 home runs. He also struck out 1,330 times. But who wants to think about the failures, right? Advertising also has a home run hitter's mentality. We talk about embracing failure. In fact, "Fail Harder" is emblazoned on a wall at Wieden+Kennedy. Culturally, we've tied the very idea of embracing risk to grand success.
And so we talk about how clients are too conservative and how "clients get the work they deserve" or how they need to be brave. Where is our culpability? Where do we take responsibility as an industry or as individuals? And by the way, I've never met a client (or agency person for that matter) who got up in the morning and said, "I want to do mediocre work."
I was lucky enough to start in this business during the dot-com era and have had the pleasure of working with a number of entrepreneurs over the years. Those relationships have had a huge impact on how I look at this business.
One exchange has stayed with me over the years. The client had recently left a high-powered post at a multinational to plant his own stake. In his new role, he was the CEO, CMO, and principal stakeholder. His shareholders? His wife and young son.
I had been aggressively selling a campaign using all the clichéd statements we've come to know and love: "It's the right thing for your brand to do," "only you can say this credibly," and "think about what it will cost you if you don't do it."
You know them. Hell, you've said them too… And I knew he was strongly considering it. We had built that kind of rapport and I had yet to steer him wrong. Finally, he turned to me and said, "You know I want to do it. It will be great. I can see it. I just don't know if I can risk it because we've been having a bad quarter."
This rocked me because for the first time, I was intimately aware of the risks that I was asking him to take. There was no question in my mind that he wanted to succeed. But I also knew the faces of the people who would suffer if this didn't go well. I saw them every weekend. We regularly claim we want to be business partners and not just vendors, but how often do we act as though our own money or families are on the line?
Would any of us stand for a financial planner who consistently presented us with only high-risk solutions? Of course not, of course we would ask that they present us with a balanced plan that would mitigate our risk. In fact, we would demand that the people playing with our money manage our risk in a way that maximized yield without loss. Quarter in and quarter out, we would expect to see dividends, wouldn't we?
So why do we act shocked when we receive these same demands from our clients? And whether or not they are publicly traded, don't they have the same interest in elevating their business performance? Can we do anything less for our clients?
Why do we typically present three options, one that we love, one that we like and one that we like to call "the safe one"? Because all too often, we believe we're in the business of "selling creative work" and not "selling our clients' products/services."
Any winning strategy holds multiple elements with numerous tactical and communications objectives, especially in light of today's robust and diversified media environment. If Babe Ruth built his legacy on swinging for the fences, Yogi Berra was as well known for hitting line drives as he was for hitting home runs.
Who's to say we can't deliver a campaign idea that carries a balance of high/low-risk executions? Who or what led us to believe that the two had to be mutually exclusive? That an idea could only be either bold or be safe? More importantly, why do we believe that our clients should be forced to make a choice between being bold or playing it safe? As Jay Chiat once said, "Now that I'm a client, I understand what a jerk I was."
An idea should be powerful and resonant. How it is brought to life is where we should have the discussion about bold versus safe.
We have a responsibility to manage risk for our clients, to ensure that their bottom line increases every quarter. We can either choose to play it safe or take a risk. But the smart money is on a balance of both that maximizes their yield while minimizing their risks.
And if someone else can make their money grow further? Well, we shouldn't be surprised then either.
By the way, the Babe was a World Series champion seven times. Yogi won it all 13 times.
I'll take Yogi.
George Nguyen is managing director at TBWA\Toronto.

Want to hear Nguyen's thoughts on why agencies turn down pitches? Check it out here. 

Top image courtesy of Shutterstock.