Cundari to develop Armenia's brand
The agency and GK Brand have won the account to highlight the country's tourist attractions and knowledge economy.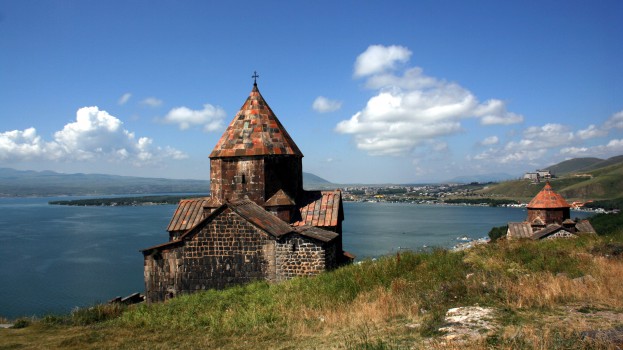 A team from Cundari have a trip to Armenia to look forward to this month as the agency begins a 10-month project to develop the brand for the country.

Cundari and New York-based GK Brand won the assignment with the National Competitiveness Foundation of Armenia (NCFA) last month, following a year-long process that included a competition among 12 other global agencies. The agencies are partner members through the Tribe Global network of 20 independently-owned agencies from around the world.

Armenia, bordered by Turkey to the west, Georgia to the north, Azerbaijan to the east and Iran to the south, lies at a crossroads between Western Asia and Eastern Europe.

In a statement, Arman Khachaturyan, CEO of the NCFA, said the foundation had selected GK Brand and Cundari based on their place-branding experience and would rely on the agencies to provide an unbiased foreign perspective that takes into account the country's diaspora.

"We are attempting to introduce the world to Armenia's system of values, culture and history," Khachaturyan said. "We need to uncover how we are perceived in the world, but not only through the eyes of Armenians."

Kelly Frances, SVP sales and marketing, Cundari, called the assignment a large and very high-profile win for the agency, which has worked on branding efforts with Niagara Economic Development Corporation for the Niagara region, with Clearview Township in Ontario and Washington, D.C., among others.

Along with sending a small team travelling to the capital city of Yerevan, the first half of the project will involve researching and developing a strategy for the brand, followed by a communications plan, Frances says.  The project delivery date is December this year.

She says part of the challenge will be working to overcome misperceptions about the country, which relies on tourism as one of its main economic drivers. For instance, some people are not aware of where exactly Armenia is located, she says. At the same time, the country wants to be known for its knowledge-based economy.

"What's exciting for us is helping to create a brand that overcomes misperceptions but also clearly identifies how they can communicate with both their tourism-related and investment audiences," Frances says. "Branding alone isn't necessarily going to solve that but it will certainly position them on the world stage as far as having a recognizable brand."

Image of a medieval church on Sevan lake, Armenia via Shutterstock.