Louisville slugger creates digital home run derby
The baseball equipment-maker and Taxi are using an online game to promote a new bat.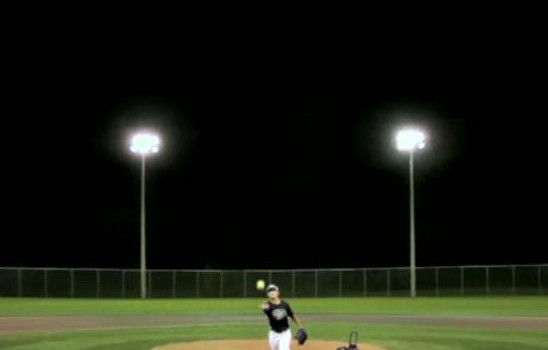 With a new slow-pitch bat in its arsenal, Louisville Slugger, its Canadian distributor Lanctôt Ltée and Taxi have launched an online batting game to give consumers a swing at winning one.

Louisville is looking to grow its presence in the Canadian softball community, a competitive bunch ranging in age from 20 to 45, says Taxi ECD Darren Clarke. So the agency launched a virtual batting competition where competitors can earn a discount off the $299 retail price of the Z-3000 slow-pitch bat, which is launching Saturday, depending on how far they can smack a virtual ball. For "The Priceless Bat" campaign, the agency developed the game, which turns a user's smartphone into a bat and a computer screen into the playing field with a youth lobbing virtual pitches. Once registered, users receive a URL and code to enter into their phone, and are given up to six swings per day. The contest is running until April 14.

The brand says the gamification play seeks to capitalize on the growing popularity of slow-pitch in Canada. They used a limited media buy, with some display banner ads and blog seeding at sites frequented by softball players, Clarke says, and are otherwise relying on word of mouth to drive people to the game. The company is also making a retail push, starting with a bat launch party on Saturday at sports retailer Home Run Sports, where consumers can play the "Priceless Bat" game at the store.

"We knew the bat wasn't available and there was already some hype around the bat," says Clarke. "We wanted to get this in the players' hands before it become available and that could only be done virtually."

For Taxi, it was the first time they had synchronized a phone to a computer and the first time using a smartphone's accelerometer. The agency also shot live action video to create the feeling users were at a diamond getting to try out the bat.

You can try swinging for the fences here.