Testicular Cancer Canada waxes creatives
The pro-bono push from Crush and BBDO puts ad guys in the hot seat to raise awareness for the young man's disease.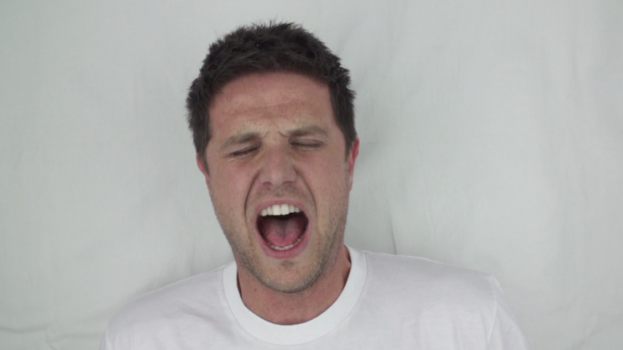 What started as an idea to document people's threshold of pain morphed into a pro-bono campaign for Testicular Cancer Canada, featuring a cadre of creatives.

The new push, from video production house Crush and BBDO, is a social-only campaign, featuring guys in the industry getting their balls waxed to encourage other guys to check for testicular cancer in honour of April being Testicular Cancer Awareness Month.

The idea originated from Crush, where Andre Arevalo, CD, came up with the idea to document guys' pain threshold. The agency wanted to give a bit more meaning to the video, so they approached Cheryl Perry, the executive director of Testicular Cancer Canada, to see if the video could drive to the org.'s website. BBDO was brought in to help with a communication plan and script for the final video.

With her blessing, the agencies got a bunch of other creatives together last Thursday, March 27, to get their bits waxed, documenting the pain.

The push will be completely reliant on word-of-mouth, as there is no funding behind the campaign to pay for seeding, PR or paid media.

But Perry is hopeful the content will engage the organizations core target of 15- to 29-year-old men. "They always love something that's got a lot of humour behind it," she says.

The video follows a similar trend from other cancer organizations to make light of what can be an awkward discussion for men. In November, the Canadian Cancer Society released "Nutiquette," by Environics, making a song out of the need to for men to check below the belt, while last July the U.K.'s The Male Cancer Awareness, launched a pair of hot air balloon testes in an effort to reach guys.

"It's a kind of hidden disease," Perry says. "And it's hard to reach that age group. The funnier the video, [the more likely it] will catch their attention."

Waxing one's bits is not necessary for checking for testicular cancer, Perry adds.

Also this month, Testicular Cancer Canada will host a symposium geared at young guys this Saturday, April 5, between 10 a.m. and 2 p.m. The free RSVP event will also be streamed online for guys to check-in virtually, she says, and will host cancer survivors, doctors and caregivers to hear about the disease.