123W to hit the stage at Cannes
The Vancouver shop will present on how it's gone from a garage to a linen factory and why it's a different type of agency.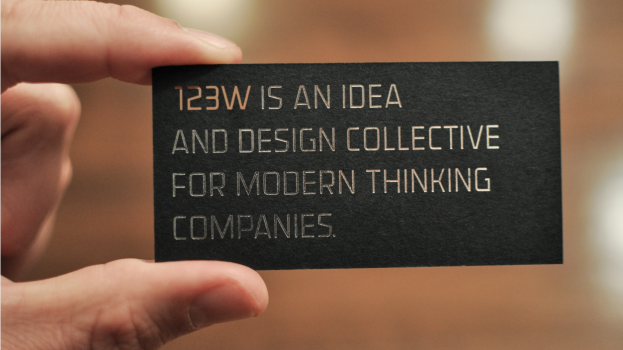 After picking up a Bronze Lion last year for their website, the guys from 123W are heading back to Cannes… this year as presenters.

Approached by the organizers last month, the barely-year-old agency will present on Wednesday, June 18, on how it runs its business.

Scot Keith, co-founder and business director at the agency, says Cannes had approached a couple of smaller independent shops to discuss their unique business models. Now, they'll join the likes of Sir Patrick Stewart (known for his role as Professor X in X-men, Captain Picard on Star Trek the Next Generation, as well as his robust online following), scientist Neil deGrasse Tyson and Chuck Porter of Crispin Porter + Bogusky on stage.

The agency caught the organizers' attention after picking up a Lion from its garage, where it had set up shop early on. Now, the team has moved to a linen factory, where it resides for free by doing branding work for the brew pub that owns the building, helping to keep its overhead low.

The small team works largely with freelancers on a contract basis, bringing in the "industry's best," Keith says. Rob Sweetman, partner and CD, likens the model to the movie industry, where the stars aren't aligned with a single production studio, but rather work on a single flick before moving on.

They just got the go ahead late last week, Keith says, and have started working on the actual presentation.

Also on the Cannes presenters docket, Swim's Nancy Vonk and Janet Kestin have been invited back to the festival to present again, this time on how to prevent death by yes on Thursday, June 19.