Mark Rozeluk joins Secret Location as CD
Rozeluk (pictured) was most recently the creative director for Trapeze before joining the Toronto-based digital agency.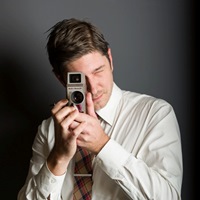 Mark Rozeluk is the new creative director at Toronto-based digital agency Secret Location, the company announced Monday.

In his new role, Rozeluk will be responsible for managing projects across Secret Location's creative team, working closely with senior executives to develop pitches and explore new creative opportunities for the company.

Rozeluk was most recently the creative director at the digital advertising agency Trapeze in Toronto before moving to Secret Location. He has also held positions at CTV, MTV and MuchMusic in addition to studying film at Ryerson University.

When the creative director opportunity came up at Secret Location, Rozeluk says he saw it as a "marriage" between his experience in  advertising and film and television. He added that he enjoys doing storytelling work, and was impressed with the projects he saw Secret Location producing.

"I think that they have a really good grasp on combining technology with really smart ideas, and that really appealed to me," Rozeluk says.

Pietro Gaglino will continue to serve as VP creative for the company, while also working with Rozeluk as co-creative director.

"Having Mark on our team will also allow me to take a higher level creative role in leading more experimental and proprietary projects Secret Location has in store, while still keeping a close eye on our day to day business," Gaglino told says.


From Playback.