The hottest six-second creators
Looking to hook up with the Vine community? Here are the top three Viners that should be on your radar.
Viners, as the six-second (mostly millennial) content creators are affectionately called, aren't just your regular influencers or glorified gif makers. They're hopeful actors, comedians, musicians, filmmakers and more.
Some are signing movie deals, like American Nash Grier (see below) and his fellow teen Viner Cameron Dallas have done with DreamWorks' AwesomenessTV. Vine's fifth most popular creator, Alx James, also signed a reality TV development deal with Collins Avenue.
And what's a star in-the-making without an agent? These early Vine adopters are being headhunted by talent companies like New York's GrapeStory and L.A.'s Jukin Media to work with entertainment companies and marketers.
More than 150 million people worldwide have downloaded the app, and in the first quarter of 2013, it saw an impressive 403% growth in users. Though still in its infancy, the platform is attracting early-adopter 18- to 25-year-olds, who join Vine to watch short videos (mostly on the weekend, at around 11 a.m.) born from the minds of the web's newest generation of creative, brand-friendly influencers.
For those who are still wrapping their heads around the concept of millions of people hooked on looping video, and haven't quite caught up with who's getting the most attention (and TV deals) in the space, here is a quick-hit look at the top three Viners you should know.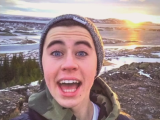 #1 Nash Grier (age 16)
8.1 million followers: The North Carolina teen gains approximately 100,000 followers each week, and he worked with MTV at the beginning of the year to promote its show Teen Wolf by creating looping gory werewolf videos.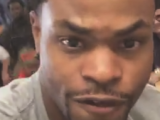 #2 King Bach (age 25)
6.9 million followers: The Canadian-born comedian/actor is based in California and was first known for his YouTube channel, BachelorsPadTV. He plays a recurring role in Showtime's House of Lies and starred in Nick Cannon Presents: Wild 'N Out.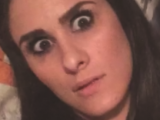 #3 Brittany Furlan (age 24)
6.3 million followers: The California comedian is the most popular female Viner and is famous for roles on E!'s comedy show Reality Hell, as well as YouTube show "Prank My Mom." She's created content for the likes of Wendy's, Trident gum and Benefit Cosmetics.