Print your own gear from old Coke bottles
In partnership with singer Will.i.am, Coca-Cola jumps on the upcycling train with a 3D printer that turns plastic bottles into art.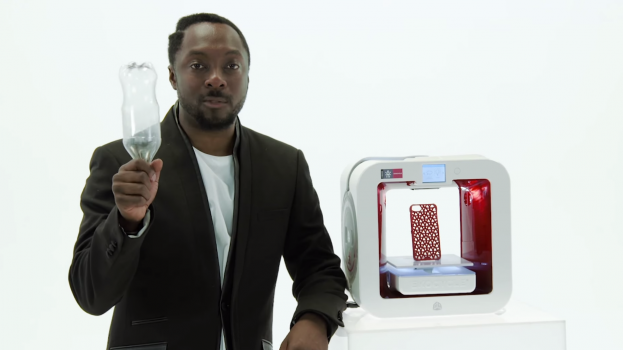 Waste is so 2013.

Welcome to an era where trash is being rehashed, people and brands are finding that when you waste not, you want not, and refuse recycling is becoming more of a collaborative effort.

Such is the case with Coca-Cola and musician Will.i.am's collaborated Ekocycle brand. Ekocycle, originally launched in 2012 to sell products such as headphone and hats made out of waste to consumers, has recently announced a 3D printer to let people make their own gear.

The Ekocycle Cube 3D printer uses the plastic from Coke bottles to print small objects, from ornaments to shoes to vases (in Coca-Cola's signature colours of course), and costs just over a grand and is expected to ship in late 2014. But you can bet that puppy will pay for itself (think, cellphone cover stand at your nearest flea market).

Of course, if consumers don't feel like owning their own 3D printer (but who wouldn't want to own their own 3D printer?), they can head online and shop some of the various products being made by the brands (including suits, bow ties and jeans). The duo has already attracted other brand partners such as headphone makers Beats by Dr. Dre and hat brand New Era.

It's all part of a global sustainability initiative from the soft drink maker to move towards zero waste.

From Stimulant.