Netflix goes spoiler-free
Following a Bronze Lion win last month, the SVOD is back with a bigger marcom push playing off movie tropes.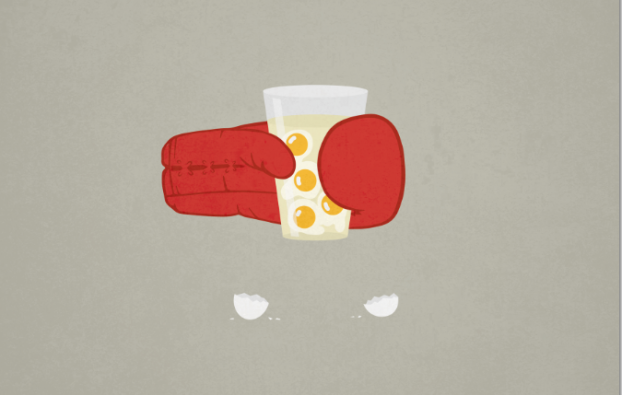 A marketing campaign launched last week by Netflix is meant to attract new subscribers by positioning the video on-demand platform as something they must have in their entertainment lineup.
Developed by DDB Canada, the new "You Gotta Get It To Get It" video, print and TV spots began rolling out last week and will continue through to the end of the year.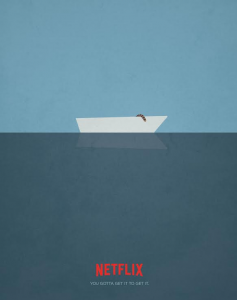 "We looked at Canadians and how they talk about Netflix — if you have Netflix, you want to invite people in, but you do it in a way that's kind of polite. You don't want to give away the storyline," says Dean Lee, executive creative director at the agency, about the spots that feature people in dramatic situations trying to reference movie scenes without revealing any spoilers. This is a second leg of the original campaign, which launched late last year and saw success with "Pep Talk," a commercial that inspired hockey Coach Vigneault's own speech to the New York Rangers going into Game 4 of the 2014 Stanley Cup series and won bronze at the Cannes Lions Festival of Creativity.

Netflix's marketing plan for this year is to spend more money on promoting its exclusive content and less on direct-response advertising "such as banner ads touting free trials," company brass stated in a letter to shareholders this past April.

DDB's campaign (with media handled by MEC and Netflix) falls in line with this plan to bolster brand positioning. It will evolve to highlight Netflix-original series in some of the print and digital executions, explains Roger Nairn, account supervisor, DDB Canada,Vancouver. "Even with the 'Airport' spot you can see how the 'You Gotta Get It To Get It' notion is starting to expand in terms of how it's portrayed," he says, about the creative. "It's a slightly different notion around the love of Netflix."

Netflix doesn't break down its per-market subscriber base outside of the U.S., but the company has a total of 12.7 million members internationally, currently representing 25% of the company's streaming revenue. The international segment is expected to achieve profitability this year, and eventually surpass revenues coming in from the U.S. market.

Pictured above, left: A print execution referencing Life of Pi. Can you guess what the featured image is an ode to?

From StreamDaily